We already published the list of best Switch games of all time, now it's time to discover the best Switch individual sports games of all time.
With amazing titles available, the Switch definitely has a great library of individual sports games.
So, if you're a fan of both the Switch and individual sports games, there's a chance you'll like this list.
And some of you may already know some of the games mentioned in this list.
#5. Urban Trial Playground
Release Data: Tate Multimedia, 2018
Genre: Sports » Individual » Biking
Urban Trial Playground is a delightful stunt game set in different locations across California.
And while there is a good selection of levels to play through, they can be completed relatively quickly.
This title may not bring any groundbreaking new elements to the stunt bike genre, but it does offer a highly enjoyable and smooth arcade experience for Switch players.
#4. Mario Tennis Aces
Release Data: Camelot Software Planning/Nintendo, 2018
Genre: Sports » Individual » Tennis
Mario Tennis Aces is a colorful and entertaining arcade tennis game featuring characters and settings from the Mario universe.
The single-player mode, while somewhat varied, may not have enough depth to keep players engaged for long periods of time.
However, the multiplayer mode, which allows players to enjoy frenetic tennis matches with friends, makes it a must-have for Switch owners.
#3. Pato Box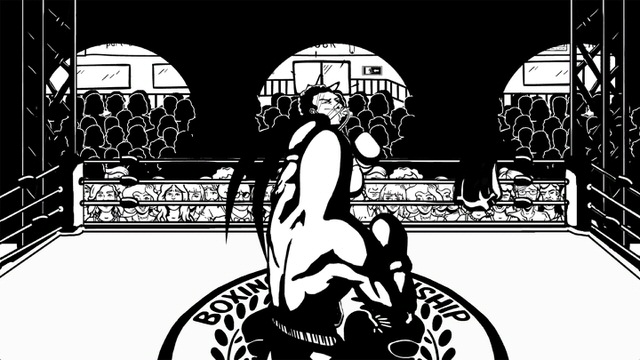 Release Data: Bromio, 2018
Genre: Sports » Individual » Combat » Boxing / Martial Arts
Overall, Pato Box is a charming game with a lot of personality.
The rumble feedback is well-implemented and the game looks great in both docked and handheld modes.
Moreover, its monochrome aesthetic is used to great effect and is complemented by a stylish comic book-like presentation and an excellent soundtrack.
#2. Golf Peaks
Release Data: Afterburn/7Levels, 2019
Genre: Sports » Individual » Golf » Arcade
Golf Peaks combines card drafting with challenging puzzle gameplay to create a unique experience.
Players are dealt a hand of cards that describe their possible moves and must use strategy to navigate through intimidating levels.
Overall, Golf Peaks offers a refreshing break from more intense games, combining elements of puzzle and card games with the theme of mini golf.
#1. WindJammers
Release Data: DotEmu, 2018
Genre: Sports » Individual » Other
WindJammers is an extremely addictive and fast-paced game that builds upon the classic Pong gameplay.
Although it doesn't offer a lot of depth, the core mechanics are very exciting and focus on fast action.
And while the online multiplayer scene may not be very active, playing locally or against computer-controlled opponents is still enjoyable.
---
Browse Switch Games By Genre
See also: Best Wii U Games & Best Gaming Chairs
Are your favorite games on the list?
Deciding which Switch individual sports game is the best is no doubt a never ending topic, but it's fun to do!