We already published the list of best PS Vita games of all time, now it's time to discover the best PS Vita open world games of all time.
With amazing titles available, the PS Vita definitely has a great library of open world games.
So, if you're a fan of both the PS Vita and open world games, there's a chance you'll like this list.
And some of you may already know some of the games mentioned in this list.
#5. Akiba's Trip: Undead & Undressed
Release Data: Acquire, 2014
Genre: Action Adventure » Open-World
Akiba's Trip: Undead & Undressed is far from a perfect package, but it's certainly a charming one.
It never takes itself too seriously, which makes its crazy subject matter all the more entertaining.
Yes, some people may find the sexual innuendo and straight-up silliness a turn-off, but it's unapologetic about its stupidity, and that's appealing.
#4. Assassin's Creed III: Liberation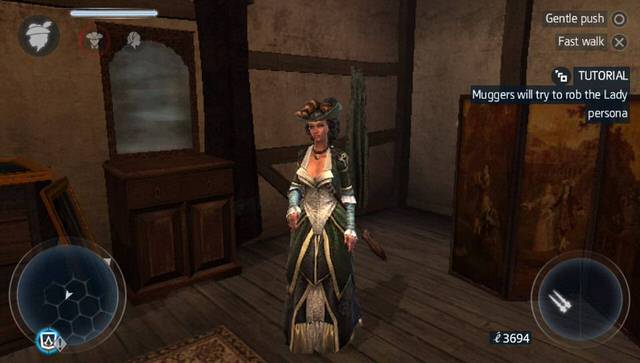 Release Data: Ubisoft, 2012
Genre: Action Adventure » Open-World
Ubisoft did not sacrifice anything in the translation and Assassin's Creed III: Liberation's gameplay is not only really fun but also tight and well done in terms of control and interaction.
Often in games that combine stealth and action sequences the controls can make or break the experience, but, thankfully, Assassin's Creed III: Liberation is consistent throughout.
#3. La-Mulana EX
Release Data: Pygmy Studio, 2015
Genre: Action Adventure » Open-World
La-Mulana EX is a frustratingly difficult action-adventure that mixes The Legend of Zelda with Castlevania.
Unfortunately, many will be scared away by the obtuse puzzles and confusing level designs, but those that stick with it will discover a lengthy adventure that is full of hidden treasures.
#2. Retro City Rampage
Release Data: Vblank Entertainment Inc., 2012
Genre: Action Adventure » Open-World
Retro City Rampage is a superb love letter to old-school gaming that plays like the original Grand Theft Auto series, as you tool around an 8-Bit city to the sound of bleeping chip-tune music.
It may look simplistic, but Retro City Rampage is ideal if you're a long-time fan of the games industry.
#1. Gravity Rush
Release Data: SCE Japan Studio/SCEI, 2012
Genre: Action Adventure » Open-World
Gravity Rush is a rare gem.
It's a game that defies expectations almost as frequently as the physical properties it's built upon.
A surreal narrative is complemented by genuinely ground-breaking gameplay mechanics, and while it's not always flawless, it culminates in one of the most outstandingly original experiences for the system.
---
Are your favorite games on the list?
Deciding which PS Vita open world game is the best is no doubt a never ending topic, but it's fun to do!