The PlayStation Vita (simply called PS Vita) is the successor of the PSP, the most legendary gaming handheld.
The PS Vita is much more powerful than the PSP, and it's also accompanied by a lot of great JRPG titles.
For those of you who have played this handheld in the past, I bet you want to know the best PS Vita games of all time.
And some of you may already know some of the games mentioned in this list.
#25. Dead or Alive 5 Plus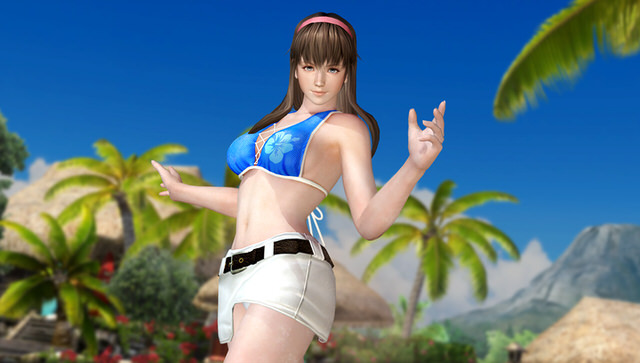 Release Data: Team Ninja/Tecmo Koei Games, 2013
Genre: Action » Fighting » 3D
There are games like Virtua Fighter that take themselves seriously and then there are games like Dead or Alive 5 Plus which abandons maturity for a zany presentation that emphasizes arcade-style action.
There is a story, but it is nonsense, however, it is probably one of the best fighting games for the Vita for fans of 3D fighters like Tekken.
#24. Metal Gear Solid HD Collection
Release Data: Armature Studio/Konami, 2012
Genre: Casual » Compilation
The Metal Gear Solid HD Collection for the PS Vita is one of the best deals on the system.
These are triple-A home console releases and they don't lose a thing in their transition to the Vita's small screen.
Story, gameplay, and huge doses of what-in-the-hell make the Metal Gear Solid series one of gaming's best no matter the platform.
#23. Frozen Synapse Prime
Release Data: Double Eleven, 2014
Genre: Strategy » Turn-Based » Tactics
Frozen Synapse Prime is a solid, no luxuries turn-based strategy game.
Mastery isn't everything, there's a huge amount of luck involved, too.
Unique to this game is the "simultaneous real time" strategy element in which every player's choices are executed at the same time, resulting in a fanfare of chaos and destruction.
#22. Ys: Memories of Celceta
Release Data: Falcom, 2013
Genre: Role-Playing » Action RPG
The Ys games are a well-established franchise in the JRPG space.
Ys: Memories of Celceta builds upon this legacy but really doesn't change much about previous games.
Where Ys surmounts its competition is in its quaint, almost dated approach to the genre with a storyline, score, and art style that evoke older JRPGs.
#21. Danganronpa 2: Goodbye Despair
Release Data: Spike Chunsoft/NIS America, 2014
Genre: Adventure » Visual Novel
Danganronpa 2: Goodbye Despair, like the other Danganronpa games on this list, emphasizes narrative and choice.
If you like visual novels, you need these games.
That said, the conceit can start to wear thin after a while if you're not into murder mysteries.
#20. Lumines: Electronic Symphony
Release Data: Q Entertainment/Ubisoft, 2012
Genre: Puzzle » Matching
Like many popular foundational games, Tetris has its fair share of clones, Lumines being among the better clones.
This game is easy to get into but tough as nails to master.
Fans of puzzle games will like it while people who may not have tried the genre will be lured in by its bright lights and intense action.
#19. PixelJunk Monsters: Ultimate HD
Release Data: Double Eleven, 2013
Genre: Strategy » Real-Time » Defense
PixelJunk Monsters: Ultimate HD serves up a cannon blast of brilliance.
At its core is a traditional tower defense game with a gorgeous aesthetic, but its considered gameplay, taxing tactics, and satisfying reward loop will make you dance to the beat of its drum.
This will tear through your defenses and devour your time like no other. Don't miss this game.
#18. Terraria
Release Data: Engine Software/505 Games, 2013
Genre: Action Adventure » Sandbox
A lot of the conceits in this game are the same as Minecraft but one thing that sets it apart is that Terraria has a much more developed storyline.
This means combat is way more important in Terraria than in Minecraft and the number of weapons and possible ways to attack enemies in this game is mind-boggling.
#17. Sine Mora
Release Data: Grasshopper Manufacture/Digital Reality, 2012
Genre: Action » Shooter » Shoot-'Em-Up » Horizontal
A side-scrolling shoot 'em up game with a diesel punk aesthetic, Sine Mora separates itself from the pack with an emphasis on narrative where other games avoid this area entirely.
To top all of that, the game is absolutely gorgeous, with an art style that looks as close to a painting as you can get in a video game shooter.
#16. TxK
Release Data: Llamasoft, 2014
Genre: Action » Shooter » Shoot-'Em-Up » Top-Down
Have you ever played the Atari classic Tempest 2000?
TxK is the spiritual successor to that game, featuring similar graphics and a stereo-busting soundtrack.
This caught the attention of the aforementioned Atari who has sued to block this game on nearly every other system so if you want it, you gotta get the Vita version.
#15. Tales From Space: Mutant Blobs Attack
Release Data: DrinkBox Studios, 2012
Genre: Action » Platformer » 2D
You're a blob and you're up to no good.
You bust out of jail and you need to consume everything around you as you ooze through 1950s America causing chaos and terror.
It increasingly becomes more difficult as you play through the game solving puzzles until you realize you're a blob, and that makes the game all the more special.
#14. Code:Realize – Guardian of Rebirth
Release Data: Otomate/Idea Factory, 2015
Genre: Adventure » Visual Novel
A classical fairytale in form, Code:Realize – Guardian of Rebirth is a visual novel that puts you in the role of Cardia who wants to find her father while escaping from people who have ill intentions.
You'll almost think you're watching a really dark Disney movie, but you're playing one of the best visual novels on the PS Vita.
#13. Zero Escape: Virtue's Last Reward
Release Data: ChunSoft, 2012
Genre: Adventure » Visual Novel
Escaping from a mad man that wants you to solve puzzles in an abandoned warehouse never gets old.
Just think of this game as the movie Saw without the body dismemberment.
The real magic of these visual novel games is in how they wrap you up in the story and this game is no exception.
#12. Grim Fandango Remastered
Release Data: Double Fine Productions, 2015
Genre: Adventure » 3D » Third-Person
This Day of the Dead themed adventure game was a flop when it initially released for PC back then but that didn't mean it wasn't a critical darling.
Easily combining some of the best of games like Zork and Myst, Grim Fandango Remastered is also brimming with personality.
This in combination with its great story make it a winner even now.
#11. Sound Shapes
Release Data: SCEA, 2012
Genre: Action » Rhythm » Music
It's not often that a rhythm game combines elements of the platformer genre into it but Sound Shapes is just that game.
Overall, it's perfect for people that want a change to the standard formula in a really great game since Sound Shapes production values are extremely high.
#10. Guacamelee!
Release Data: DrinkBox Studios, 2013
Genre: Action » Platformer » 2D
Another game with a Mexican aesthetic, this game derives a lot of its lore and conceits from Mexican culture.
Ostensibly a platformer with fighting game inspirations, Guacamelee! keeps things lighthearted and engaging enough to stand out in the otherwise crowded genre.
#9. Mortal Kombat
Release Data: NetherRealm Studios/Warner Bros. Interactive Entertainment, 2012
Genre: Action » Fighting » 2D
Mortal Kombat is Mortal Kombat and this game brings it back to its roots, ditching the fully 3D fighting introduced in its first polygonal installments for a style that more closely resembles in the older games in form and function.
The combos, fatalities, and characters are all here in what is truly a complete fighting game for the Vita.
#8. Spelunky
Release Data: Mossmouth, 2013
Genre: Action » Platformer » 2D
This game is like Mario meets Dig Dug. The premise is simple, exploring tunnels yields treasure and the more you get the better you do.
In terms of challenge, Spelunky is NES level at times, proudly reminding you of its indie roots.
But at other times Spelunky is a delightful throwback to a different era in video games.
#7. Tearaway
Release Data: Media Molecule/SCEE, 2013
Genre: Adventure » General
This game is a platformer adventure game that takes advantage of every ounce of the Vita's hardware.
Playing in a world made entirely out of paper is a notion few people would come up while in a sober state.
Tearaway, however, is quite the sobering experience as its beautiful veneer belies its deeply challenging gameplay.
#6. Velocity Ultra
Release Data: FuturLab, 2013
Genre: Action » Shooter » Shoot-'Em-Up » Vertical
The PS Vita and shoot 'em ups go together like sugar and spice, and Velocity Ultra is a prime example of this.
This game really shines for its creativity more than anything and its unique features make it both more challenging and more fun at the same time.
#5. LittleBigPlanet PS Vita
Release Data: Tarsier Studios/SCEA, 2012
Genre: Action » Platformer » 3D
LittleBigPlanet on the PS Vita is just like its home console namesake except it's in portable format.
If you loved the charming sock puppets of the PS3 game, then you'll be equally enthralled with this edition.
Whether or not you're a creative person, LittleBigPlanet will give you hours of enjoyment.
#4. Final Fantasy X / X-2 HD Remaster
Release Data: Virtuos/Square Enix, 2014
Genre: Casual » Compilation
Bringing these two games together in one package gives Vita players perhaps the greatest opportunity at spending over 200 hours in front of the system for a small price.
Whether it is FFX's epic storyline or FFX-2's inventive combat system, this compilation has enough for even the most jaded JRPG player and should keep you entertained for hours.
#3. Hotline Miami
Release Data: Abstraction Games/Devolver Digital, 2013
Genre: Action Adventure » Linear
Indie games are really popular on the PS Vita and Hotline Miami tops them all as the must-play indie game on the Vita.
Hotline Miami never lets up in the action department and bombards players with sound and carnage as they make their way through a fictional city filled to the brim with chaos and fun.
#2. Rayman Origins
Release Data: UBIart Montpellier/Ubisoft, 2012
Genre: Action » Platformer » 2D
Rayman Origins doesn't do anything majorly innovative in the action platformer department and that's okay.
Rayman Origins combines the tried-and-true platforming we know and love with a little dash of the attitude you'd expect from a Sonic game.
What you get in the result is a charming game that never stops being awesome and endearing.
#1. Persona 4 Golden
Release Data: Atlus, 2012
Genre: Role-Playing » Japanese-Style
Persona 4 Golden is the definitive edition of the game.
As the protagonist, you assemble a team of your fellow classmates to solve the mystery of the murders occurring in your small Japanese town.
With top notch artwork and amazing soundtracks, you have what is easily one of the best games not only on the Vita but of all time.
---
Are your favorite games on the list?
Deciding which PS Vita game is the best is no doubt a never ending topic, but it's fun to do!