We already published the list of best PS Vita games of all time, now it's time to discover the best PS Vita compilation games of all time.
With amazing titles available, the PS Vita definitely has a great library of compilation games.
So, if you're a fan of both the PS Vita and compilation games, there's a chance you'll like this list.
And some of you may already know some of the games mentioned in this list.
#5. Sly Cooper Collection
Release Data: Sanzaru Games/SCEA, 2014
Genre: Casual » Compilation
In terms of gameplay, the Sly Cooper franchise has always been an interesting mix of Mario-style platformer and stealth action.
This collection shows that off in spades and keeps the critically tight controls largely intact.
However, there are points when the PS Vita's smaller form factor will get in the way, but those are few and far between.
#4. Ratchet & Clank Collection
Release Data: Mass Media/SCE Australia, 2014
Genre: Casual » Compilation
The Ratchet & Clank franchise is known for its use of different weapons and gadgets and you will see how creative the developers at Insomniac Games were iterating on this feature as the games progressed.
Easily some of the best platforming on the PS Vita, Ratchet & Clank Collection is a value proposition that gamers shouldn't pass up lightly.
#3. Zero Escape: The Nonary Games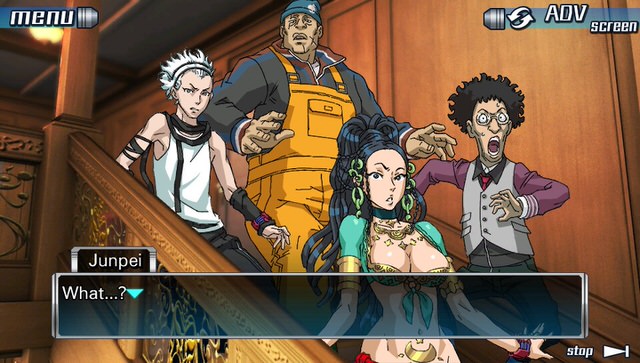 Release Data: Spike Chunsoft/Aksys Games, 2017
Genre: Casual » Compilation
The Nonary Games is an easy recommendation to anyone who enjoys a bit of mystery, thrill, and adventure in their games.
The puzzles are brilliantly designed and the characters will make you want to play the next game as soon as possible.
#2. Metal Gear Solid HD Collection
Release Data: Armature Studio/Konami, 2012
Genre: Casual » Compilation
The Metal Gear Solid HD Collection for the PS Vita is one of the best deals on the system.
These are triple-A home console releases and they don't lose a thing in their transition to the Vita's small screen.
Story, gameplay, and huge doses of what-in-the-hell make the Metal Gear Solid series one of gaming's best no matter the platform.
#1. Final Fantasy X / X-2 HD Remaster
Release Data: Virtuos/Square Enix, 2014
Genre: Casual » Compilation
Bringing these two games together in one package gives Vita players perhaps the greatest opportunity at spending over 200 hours in front of the system for a small price.
Whether it is FFX's epic storyline or FFX-2's inventive combat system, this compilation has enough for even the most jaded JRPG player and should keep you entertained for hours.
---
Are your favorite games on the list?
Deciding which PS Vita compilation game is the best is no doubt a never ending topic, but it's fun to do!