We already published the list of best Xbox One games of all time, now it's time to discover the best Xbox One platform games of all time.
With amazing titles available, the Xbox One definitely has a great library of platform games.
So, if you're a fan of both the Xbox One and platform games, there's a chance you'll like this list.
And some of you may already know some of the games mentioned in this list.
#25. Toby: The Secret Mine
Release Data: Headup Games, 2017
Genre: Action » Platformer » 2D
Toby: The Secret Mine is a short adventure that is worth looking into for the art design alone.
Unfortunately, the game doesn't provide too great of a reason to stay beyond any initial fascination.
It is, however, worth seeing but it's only a handful that will find it worthwhile to stay.
#24. Super Lucky's Tale
Release Data: Playful Corp./Microsoft Game Studios, 2017
Genre: Action » Platformer » 3D
You don't see many platform games in this style these days, especially on the Xbox One, so Super Lucky's Tale delivers something a little different.
If you're feeling a little nostalgic for a platformer in a classic style, the game will certainly help scratch that itch.
Moreover, it's also something that will be appealing to younger gamers.
#23. Never Alone
Release Data: Upper One Games/E-Line Media, 2014
Genre: Action » Platformer » 2D
Never Alone takes a familiar game style and adds a unique sense of distinction with its well-realized atmosphere and native story.
However, it is more successful as a two-player game, but still excellent when played alone.
Overall, it's beautiful, fun, and visually creative, while still being entirely accessible.
#22. Rise & Shine
Release Data: Super Awesome Hyper Dimensional Mega Team/Adult Swim, 2017
Genre: Action » Platformer » 2D
It only took three hours to get through Rise & Shine in its entirety but it was an enjoyable experience.
With beautiful visuals and some exciting boss fights, there's plenty of flash to get your attention.
Ultimately, Rise & Shine is a game that fans of the genre and those looking for a quick experience will enjoy.
#21. Monochroma
Release Data: Nowhere Studios, 2016
Genre: Action » Platformer » 2D
Despite its few problems, Monochroma has a charm that's undeniable.
While the graphics isn't the best, the striking art style and beautiful soundtrack carry the game and help to bolster your enjoyment from start to finish.
There are some irksome puzzles along the way, but they're a pleasure to solve.
So, if you enjoy a puzzle platformer, Monochroma is worth playing.
#20. TurnOn
Release Data: Brainy Studio LLC, 2016
Genre: Action » Platformer » 2D
The game is a charming little title that is simplistic in nature, colorful, and a great way to earn some easy achievements.
If you're looking for something to just play and relax during the the majority of some gaming time, TurnOn might just spark your interest.
#19. Unmechanical: Extended Edition
Release Data: Grip Games, 2015
Genre: Action » Platformer » 2D
The puzzles are clever, the environments are absorbing, and there's enough intrigue to keep you engaged from start to finish.
If you're looking for a casual entertainment and want to put your problem-solving skills to the test, then Unmechanical is the answer.
It respects both the genre and your time, and for that there's quite a satisfying experience to be had.
#18. In Between
Release Data: Gentlymad/Headup Games, 2016
Genre: Action » Platformer » 2D
The game succeeds with its integration of story and puzzles, and the attachment you'll feel for the protagonist.
The game does not shy away from the dark story and instead it flows with everything in the game.
Overall, its smooth gameplay, relevant depressed background music, great protagonist narration, and challenging puzzles make it a game worth playing at least once.
#17. Yooka-Laylee
Release Data: Playtonic Games/Team 17, 2017
Genre: Action » Platformer » 3D
Yooka-Laylee is a classic 3D-era platformer.
It brings an updated presentation to the genre, and it provides some solid and familiar platforming mechanics.
The large levels provide a nice playground, and while the combat isn't anything special, it's a lot of fun to complete the various tasks to collect stuff.
If you can deal with the camera, Yooka-Laylee is worth checking out.
#16. Chariot
Release Data: Frima Studio, 2014
Genre: Action » Platformer » 2D
Chariot is one of the best cooperative gaming experiences for the Xbox One.
It's immensely rewarding, abundantly creative, and the sense of accomplishment that it instills within the players will lead to excitements among them.
There are sections of the game where questionable design choices and convoluted environments may impede your enjoyment, but they can be overcome with a reliable partner.
#15. Leo's Fortune
Release Data: 1337 & Senri LLC, 2015
Genre: Action » Platformer » 2D
Ultimately, Leo's Fortune is a clever, inventive, and ultimately fun platformer.
Sure, it owes a lot to Mario and LittleBigPlanet, but by taking the tenets of those games and putting a puzzling spin on them, it not only becomes somewhat original and engaging, but it shows that some tablet games work on consoles, and sometimes even better.
#14. Action Henk
Release Data: RageSquid, 2016
Genre: Action » Platformer » 2D
For those who love the obstacle style of racing and platforming, Action Henk is a treat.
The level designs are great, and the simple controls and mechanics make it easy for anyone to pick up.
Overall, Action Henk is a very good title that should be in your platforming library.
#13. Unravel
Release Data: Coldwood Interactive/Electronic Arts, 2016
Genre: Action » Platformer » 2D
As a puzzler it has charm due to the character's skills, but as a platforming experience it's less remarkable.
But to judge it solely on these aspects would be to overlook its greater achievement, which is the way it provokes subtle and complex emotions through the use of nature and nostalgia.
In the end, it is an extremely likeable adventure.
#12. Skylanders SuperChargers
Release Data: Vicarious Visions/Activision, 2015
Genre: Action » Platformer » 3D
Adding three fun vehicles and extremely creative level designs to the series' simple but reliably enjoyable action platforming gives Skylanders SuperChargers a healthy boost.
Every level has you switching between approaches based on the vehicle you're piloting, which is great for variety.
It has its faults and isn't perfect, but it's the most polished and best-looking entry in the series.
#11. Skylanders Trap Team
Release Data: Toys for Bob/Activision, 2014
Genre: Action » Platformer » 3D
In short, it all boils down to how much you enjoy these games.
If you're a big fan of the Skylanders universe, or an avid collector, then Skylanders: Trap Team will be right up your alley.
And with this version's new coat of paint and bonus content, you're looking at an interactive experience that lives up to its hefty price tag.
#10. Valiant Hearts: The Great War
Release Data: Ubisoft Montpellier/Ubisoft, 2014
Genre: Action » Platformer » 2D
Valiant Hearts isn't perfect, and not everyone will like its tone, its graphic novel style or its story, but it's a strange, beautiful and genuinely special game.
But as a work of WWI art, it's nothing extraordinary.
It will, however, make you think, feel, and see things from a whole new perspective.
For that alone, it deserves to be played.
#9. Candleman
Release Data: Spotlightor Interactive/E-Home Entertainment, 2017
Genre: Action » Platformer » 3D
Candleman is a great platformer with beautifully rendered graphics and wonderful attention to detail.
You will help the little candle navigate the many obstacles in his way as he tries to reach the magnificent beacon shining from the lighthouse.
Players with vision issues may find the game quite difficult, but it's still a fun experience despite the challenge.
#8. Unravel Two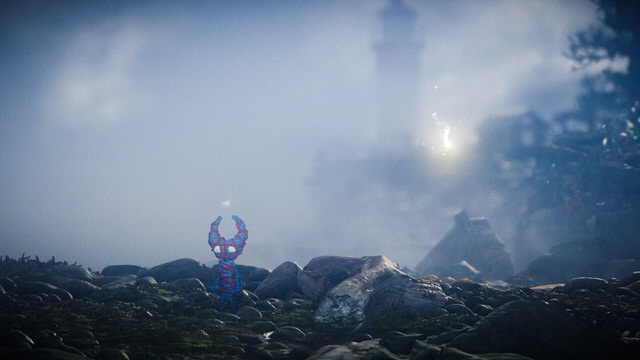 Release Data: Coldwood Interactive/Electronic Arts, 2018
Genre: Action » Platformer » 2D
With thoughtful gameplay, seamless co-op, a breezy campaign, and challenges geared towards gameplay masters, Unravel Two delivers a strong platforming experience for players of all skill levels.
Whether you want a unique side-scroller to play alone or a local co-op multiplayer experience to play with a friend, this is worth a look.
#7. Super Time Force
Release Data: Capy Games, 2014
Genre: Action » Platformer » 2D
In this title, players assemble a team from over 16 different characters and battle through 6 challenging stages.
You only have 30 lives to complete the game, but unlocking new characters and abilities makes things easier.
Overall, the large variety of power ups, characters, and stage locations make Super Time Force a fun trip through history.
#6. 10 Second Ninja X
Release Data: GameDesignDan/Curve Digital, 2016
Genre: Action » Platformer » 2D
Similar to games like Super Meat Boy, this game plays out over bite-sized levels with significant difficulty.
Using your ninja powers, you'll have to quickly navigate the stage, overcoming obstacles and defeating enemies.
So, if you have the wits and reflexes to endure the stress, this game is a definitely the right choice.
#5. Sonic Mania
Release Data: Sega, 2017
Genre: Action » Platformer » 2D
Since its success on the Sega Genesis, the Sonic franchise has struggled to stay relevant.
Sonic Mania rights all of those wrongs by returning to the series' roots; incredibly fast paced side scrolling action with bright and colorful visuals.
You can play the game either solo or cooperative, choosing to play as either Sonic, Tails, or Knuckles.
#4. Cuphead
Release Data: Studio MDHR, 2017
Genre: Action » Platformer » 2D
This game is immediately impressive thanks to its hand-drawn art and entrancing visual style.
Cuphead's visuals expertly recreate the excessive style of 1930's cartoon animation and combines it with complex boss fights.
And regardless of level, Cuphead is brutally difficult.
However, it's lovable charm and addictive nature make it a hard game to put down, even when you're on a losing streak.
#3. Ori and the Blind Forest: Definitive Edition
Release Data: Moon Studios/Microsoft Game Studios, 2016
Genre: Action » Platformer » 2D
Both surprisingly emotional and incredibly fun to play, Ori and the Blind Forest sets up the story and lets you run wild in an expansive map.
The game is similar to Metroid, featuring a large map with many blocked paths.
The difficulty can be quite punishing at times, but the tight controls give you all the tools you need to succeed.
#2. Ori and the Blind Forest
Release Data: Moon Studios/Microsoft Game Studios, 2015
Genre: Action » Platformer » 2D
With a beautiful art style and addictive gameplay Ori remains one of the finest side-scrollers on the Xbox One.
The story is light, but surprisingly emotional, delivering us a story that is akin to a Pixar film.
As you progress, your powers also become more varied, resulting in a wide range of abilities that make exploring the vast forest a treat.
#1. INSIDE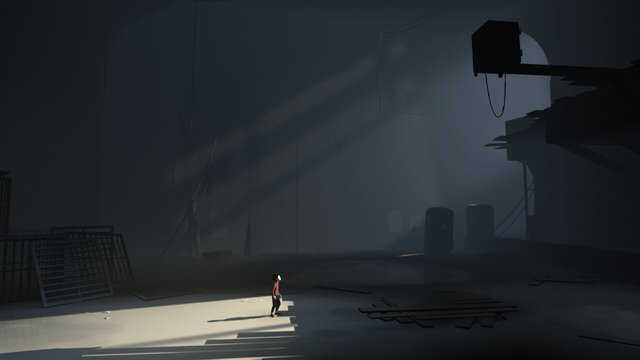 Release Data: PLAYDEAD, 2016
Genre: Action » Platformer » 2D
The perfection of INSIDE rests in its simplicity; the controls are super easy to learn and the game doesn't demand high skill.
Instead, the game formulates a foreboding world to explore, and tells a gripping narrative that becomes weirder as you progress.
INSIDE feels a lot like a great indie movie; full of new ideas that surprise and impress.
---
Browse Xbox One Games By Genre
See also: Best Xbox 360 Games & Best Gaming Chairs
Are your favorite games on the list?
Deciding which Xbox One platform game is the best is no doubt a never ending topic, but it's fun to do!