We already published the list of best Wii games of all time, now it's time to discover the best Wii RPGs of all time.
With amazing titles available, the Wii definitely has a great library of RPGs.
So, if you're a fan of both the Wii and RPGs, there's a chance you'll like this list.
And some of you may already know some of the games mentioned in this list.
#10. Shiren the Wanderer
Release Data: ChunSoft/Sega, 2010
Genre: Role-Playing » Roguelike
Mystery Dungeon games aren't for everyone; in fact, they're not for most people.
They're frustrating, time consuming, and not particularly straightforward.
However, if it is a genre that you have come to love, Shiren will deliver it for you with a bit of style, and a lot of substance.
#9. Marvel: Ultimate Alliance
Release Data: Vicarious Visions/Activision, 2006
Genre: Role-Playing » Action RPG
The Wii control scheme fits this game very well, and when coupled with a good story and incredible cast, the result is a game that is very entertaining.
If you are a Marvel fan, you will want this game.
It is a lot of fun and is appropriate for younger and older players and will provide a lot of entertainment.
#8. Final Fantasy IV: The After Years
Release Data: Matrix Software/Square Enix, 2009
Genre: Role-Playing » Japanese-Style
Fans of the 16-bit Final Fantasy releases should find plenty to wrap themselves around in this continuation of the Final Fantasy IV storyline.
The game offers quite a bit of length and gameplay and if you appreciate retro visuals and 'traditional' RPG game play then this is obviously a game you'll want to consider.
#7. Dokapon Kingdom
Release Data: Sting, 2008
Genre: Role-Playing » General
Dokapon Kingdom can definitely elicit a roller coaster of emotions.
There are some frustrating moments, but skilled players will be able to persevere through the worst the game throws at them.
Not everyone will be drawn to Dokapon Kingdom, but anyone willing to give it a chance, especially those who enjoy Japanese RPGs, will find a deep and enjoyable multiplayer experience.
#6. Final Fantasy Fables: Chocobo's Dungeon
Release Data: h.a.n.d. Inc./Square Enix, 2008
Genre: Role-Playing » Roguelike
For people hoping for a game the same standard as the main Final Fantasy series, you aren't going to get anything even close here.
What you're getting is a very cute and cuddly looking game that is as tough as nails.
Though this experience is recommended for hardcore gamers, newcomers might be put off by the steep difficulty.
#5. The Last Story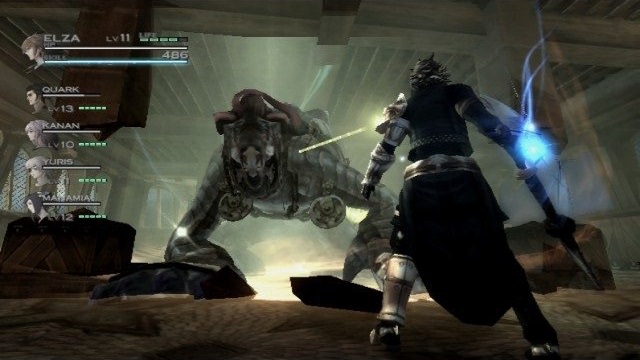 Release Data: Mistwalker/Nintendo, 2012
Genre: Role-Playing » Action RPG
The Last Story is, in many ways, a significant achievement on Wii.
With gameplay that is both simplified and complex, solid controls, attractive presentation and a touching, well-paced plot, this title can be considered as a definitive entry in its genre.
#4. Rune Factory Frontier
Release Data: Neverland/Marvelous Entertainment, 2009
Genre: Role-Playing » General
Rune Factory Frontier is both the best Harvest Moon game of this system and an enjoyable dungeon-crawler too.
It may not have the battle depths of its competitors but the two elements blend seamlessly to create one of the most addictive games on Wii to date.
#3. Muramasa: The Demon Blade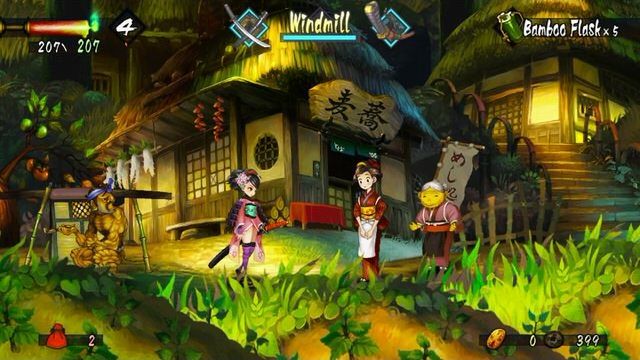 Release Data: Vanillaware/Marvelous Entertainment, 2009
Genre: Role-Playing » Action RPG
Muramasa has exceptionally beautiful graphics, and it's one of the most unique looking games available on the system.
Playing as the two characters, you'll make your way through numerous side-scrolling levels packed with mythological enemies.
As you progress through the game, you'll unlock some awesome new abilities, go on new quests, and become an absolute master of swordsmanship.
#2. Monster Hunter Tri
Release Data: Capcom, 2010
Genre: Role-Playing » Action RPG
The Monster Hunter series is all about toppling huge bosses and earning loot, all while fighting in your desired playstyle.
In an effort to help a small fishing village from the giant monsters nearby, you must complete various hunts and missions in order to progress.
There's nothing quite like vanquishing a giant monster in this exciting action title!
#1. Xenoblade Chronicles
Release Data: Monolith Soft/Nintendo, 2012
Genre: Role-Playing » Action RPG
This massive role-playing game is full of engaging combat, interesting settings, and a gripping fantasy narrative.
The game has tons of quests to complete, and additional systems that track your relationships with characters.
This is an excellent RPG experience with dozens of hours of content, sure to please any fan of the genre.
---
Browse Wii Games By Genre
See also: Best DS Games & Best 3DS Games
Are your favorite games on the list?
Deciding which Wii RPG is the best is no doubt a never ending topic, but it's fun to do!