We already published the list of best Wii U games of all time, now it's time to discover the best Wii U logic puzzle games of all time.
With amazing titles available, the Wii U definitely has a great library of logic puzzle games.
So, if you're a fan of both the Wii U and logic puzzle games, there's a chance you'll like this list.
And some of you may already know some of the games mentioned in this list.
#5. uWordsmith
Release Data: CHUDCHUD INDUSTRIES, 2015
Genre: Puzzle » Logic
Despite the lack of a sizable amount of words and puzzles to it, uWordsmith is an entertaining title, and it's made better with friends and family.
Though the game will quickly turn from figuring out what words the game is trying to convey from a given picture to a time trial of sorts, uWordsmith is definitely worth trying.
#4. Blok Drop U
Release Data: RCMADIAX, 2014
Genre: Puzzle » Logic
A unique and genuinely fun puzzle game with some decidedly rough edges, Blok Drop U is a brief but engaging experience that will appeal to indie-lovers and puzzle fans in spite of its flaws.
So, if you're looking for a physics-based puzzler to play through in an afternoon, this delivers something different, fun, and definitely worth trying.
#3. Q.U.B.E. Director's Cut
Release Data: Toxic Games, 2015
Genre: Puzzle » Logic
Q.U.B.E. is a fun game that presents a lot of challenge and reward in its few hours of gameplay.
The game also manages to be fresh throughout the entire experience, and avoids the pitfalls of becoming repetitive at every turn.
Overall, Q.U.B.E. is a must play for puzzle enthusiasts, and for anyone who is looking for a fun challenge.
#2. The Bridge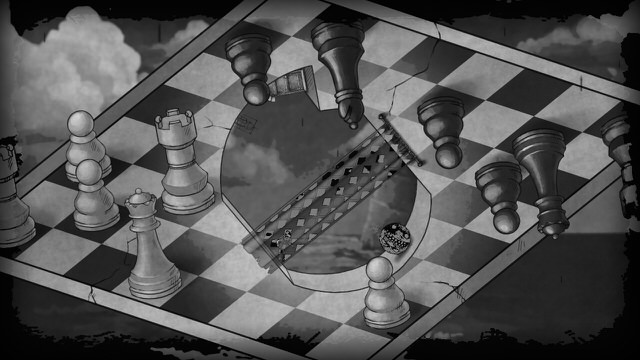 Release Data: Ty Taylor and Mario Castaneda/The Quantum Astrophysicists Guild, 2015
Genre: Puzzle » Logic
This is the kind of game the works well on the Wii U; with its gravitational gameplay element it fits perfectly with the GamePad's gyroscope features as well as the touch screen controls.
The Bridge is different than most puzzlers on the Wii U, but that, along with its emphasis on gameplay, is what makes it stand out the most.
#1. Pushmo World
Release Data: Intelligent Systems/Nintendo, 2014
Genre: Puzzle » Logic
Pushmo World is a sequel to both Pushmo and Crashmo, two highly popular puzzle games that previously released on the 3DS.
And this third game in the series expands upon the simplistic ideas of the first two games, without sacrificing what made them so great in this first place.
---
Browse Wii U Games By Genre
See also: Best 3DS Games & Best Switch Games
Are your favorite games on the list?
Deciding which Wii U logic puzzle game is the best is no doubt a never ending topic, but it's fun to do!