We already published the list of best Wii U games of all time, now it's time to discover the best Wii U action-adventure games of all time.
With amazing titles like the Zelda series, Bayonetta 2, and Assassin's Creed III, the Wii U surely have a great collection of action-adventure games.
If you're a fan of both Wii U and action-adventure games, there's a chance you'll like this list.
Most of you will know (or even still playing) some of the games mentioned in this list.
See also: Best 3DS Games & Best Switch Games
#10. Ninja Gaiden 3: Razor's Edge
Team Ninja/Nintendo, 2012
Action Adventure » General
The solitary Ninja, Ryu Hayabusa, must find a way to lift the deadly curse on his right arm before it destroys him…
NINJA GAIDEN 3 has been reworked to bring to Wii U the truly intense, high-speed challenge and action NINJA GAIDEN fans demand.
With more weapon and Ninpo types, a new character progression system, a redesigned battle system and the return of dismemberment, NINJA GAIDEN 3: Razor's Edge improves upon the original NINJA GAIDEN 3 in every way and offers Wii U exclusive features and functionalities.
#9. Resident Evil: Revelations
Capcom, 2013
Action Adventure » Survival
The fear that was originally brought to players in Resident Evil Revelations on the Nintendo 3DS system returns redefined for home consoles complete with high quality HD visuals, enhanced lighting effects and an immersive sound experience.
Furthermore, the home console version will deliver additional content including a terrifying new enemy, extra difficulty mode and improvements to Raid Mode such as new weapons, skill sets and the opportunity to play as Hunk and other characters from the series.
Raid Mode, which was first introduced to the series in the original version of Resident Evil Revelations, sees gamers play online in co-op mode or alone in single player taking on the hordes of enemies across a variety of missions whilst leveling up characters and earning weapon upgrades.
The critically acclaimed survival horror title takes players back to the events that took place between Resident Evil 4 and Resident Evil 5, revealing the truth about the T-Abyss virus.
Resident Evil Revelations features series favorites Jill Valentine and Chris Redfield, plus their respective BSAA partners – Parker Luciani and Jessica Sherawat.
The action begins on board a supposedly abandoned cruise ship, the 'Queen Zenobia', where horrors lurk around every corner before players head for the mainland and the devastated city of Terragrigia.
With limited ammo and weapons available, the race is on to survive the horror of Resident Evil Revelations.
#8. LEGO City Undercover
TT Games/Nintendo, 2013
Action Adventure » Open-World
In LEGO City: Undercover developed by TT Games and published by Nintendo, players assume the identity of Chase McCain, an undercover detective armed with clever disguises.
As players run, drive and even fly through the city, they'll use the Wii U GamePad as a map, communicator and indispensable crime scanner.
This is the first time that the LEGO City play sets have come to life on a gaming platform and it's exclusively on the Wii U console.
#7. Assassin's Creed III
Ubisoft Quebec/Ubisoft, 2012
Action Adventure » Open-World
The American Colonies, 1775. A brave young warrior fights to save his homeland.
But what begins as a struggle over territory turns into an extraordinary journey that will transform him into a Master Assassin-and will forever change the destiny of a nation.
You are Connor, warrior son of a Native American mother and British father.
As the colonies draw closer to revolution, you will dedicate your life to the freedom of your clan – becoming the spark that ignites the revolution into full blaze.
Your crusade will take you through blood-soaked battlefields to crowded city streets, to perilous wilderness and beyond.
You will not only witness history – you will make it.
Set against the backdrop of one of the bloodiest Revolutions in world history, prepare to be drawn back into the centuries old battle between the Assassin's Order and their sworn enemy, the Templars.
Unleash lethal new skills and experience a stunningly realistic world created by Anvil Next, a new engine that redefines gaming.
Welcome to an entirely new chapter in the Assassin's Creed saga.
#6. Batman: Arkham City – Armored Edition
WB Games Montreal/Warner Bros. Interactive Entertainment, 2012
Action Adventure » Open-World
Developed by WB Games Montreal, Batman: Arkham City Armored Edition is the enhanced version of the award-winning blockbuster videogame created by Rocksteady Studios.
The Wii U version delivers the same impactful story and gameplay as the original title, this time with enhanced gameplay mechanics and features made possible with the Wii U and the new controller.
#5. Darksiders II
Vigil Games/THQ, 2012
Action Adventure » Open-World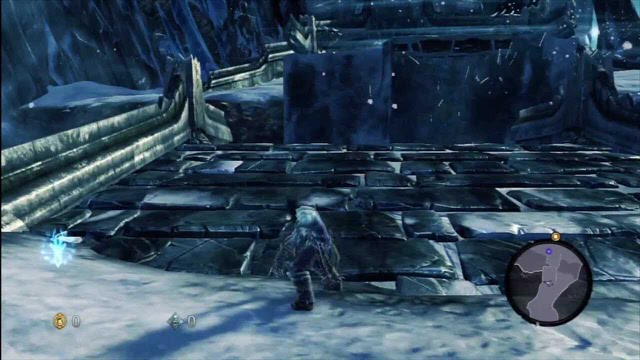 Darksiders II follows the exploits of DEATH, one of the four horsemen of the Apocalypse, in a weaving tale that runs parallel to the events in the original Darksiders game.
This epic journey propels DEATH through various light and dark realms as he tries to redeem his brother WAR, the horseman who was blamed for prematurely starting the Apocalypse in Darksiders.
#4. The Legend of Zelda: Twilight Princess HD
Tantalus/Nintendo, 2016
Action Adventure » Open-World
The Legend of Zelda: Twilight Princess is a critically acclaimed masterpiece, set in a massive world bursting with life – but also shadow.
A dark figure from the Twilight Realm has invaded the world of light.
As Link, a farmhand turned cursed beast, you'll join forces with the impish Midna, the Hyrule Resistance, and trusted (albeit unusual) allies to survive a quest that will take you to the farthest corners of Hyrule and beyond…to the Twilight Realm.
This epic, emotional adventure is now on the Wii U console.
#3. Deus Ex: Human Revolution – Director's Cut
Straight Right/Square Enix, 2013
Action Adventure » General
In Deus Ex: Human Revolution you play Adam Jensen, a security specialist, handpicked to oversee the defense of one of America's most experimental biotechnology firms.
But when a black ops team breaks in and kills the scientists you were hired to protect, everything you thought you knew about your job changes.
At a time when scientific advancements are routinely turning athletes, soldiers and spies into super-enhanced beings, someone is working very hard to ensure mankind's evolution follows a particular path.
You need to discover why – because the decisions you take and the choices you make will be the only things that can determine mankind's future.
#2. The Legend of Zelda: The Wind Waker HD
HexaDrive/Nintendo, 2013
Action Adventure » Open-World
The Legend of Zelda: The Wind Waker makes its glorious return on the Wii U console with gorgeous HD graphics and enhanced game features.
In this timeless classic with a unique and colorful "toon-shaded" art style, players guide Link as he sets out on the massive Great Sea to find his kidnapped sister.
Players will sail the seas in search of lost islands, fight fearsome enemies, take on mighty bosses and seek out the legendary Triforce.
#1. Bayonetta 2
PlatinumGames/Nintendo, 2014
Action Adventure » Linear
In this climatic sequel to the critically acclaimed Bayonetta action game, players will be on the edge of their seats from start to finish.
Brimming with epic, gorgeous cut scenes and battles that are more exhilarating than ever, this game never lets up on the action.
Fight on top of a jet as it soars through a downtown city.
Duke it out against a giant angel, who bears a whip for an arm, on top of a speeding train.
And take to the skies in a fight against a demonic monster while ascending to the top of a skyscraper.
Are your favorite games on the list?
Determining the best Wii U action-adventure game is no doubt a never ending topic (mostly because new games are still being released), but it's worth the time!