We already published the list of best Wii U games of all time, now it's time to discover the best Wii U action-adventure games of all time.
With amazing titles available, the Wii U definitely has a great library of action-adventure games.
So, if you're a fan of both the Wii U and action-adventure games, there's a chance you'll like this list.
And some of you may already know some of the games mentioned in this list.
#10. Resident Evil: Revelations
Release Data: Capcom, 2013
Genre: Action Adventure » Survival
Although Revelations is a port of a handheld game, the Wii U version amps things up in both the visuals department and control options.
The Wii U tablet makes life a bit easier by offering more simplistic inventory control and an interactive map.
In the end, the game still retains its survival horror roots, resulting in an intense and horrifying affair.
#9. LEGO City Undercover
Release Data: TT Games/Nintendo, 2013
Genre: Action Adventure » Open-World
LEGO City Undercover is not tied into any existing intellectual property and tells its own story with interesting and fun characters.
Furthermore, the open world of Lego City is fun to explore and full of side activities.
Whether you're following the story or just having a good time, Lego City Undercover is a great adventure for both solo and cooperative players.
#8. Assassin's Creed III
Release Data: Ubisoft Quebec/Ubisoft, 2012
Genre: Action Adventure » Open-World
Like most Assassin's Creed games, this entry sees you freerunning across the environment and using a variety of weaponry to take down your enemies in a stealth manner.
This game also introduces elements that became main features in further Assassin's Creed titles, such as the ability to own and upgrade your very own warship.
#7. Batman: Arkham City – Armored Edition
Release Data: WB Games Montreal/Warner Bros. Interactive Entertainment, 2012
Genre: Action Adventure » Open-World
This open-world game features our favorite caped crusader as he takes on numerous enemies, and features new gameplay mechanics such as the ability to glide.
This version takes advantage of the touch screen gamepad, displaying hacking mini-games and allowing players to steer batarangs.
Arkham City is definitely one of the best Batman games ever made.
#6. Darksiders II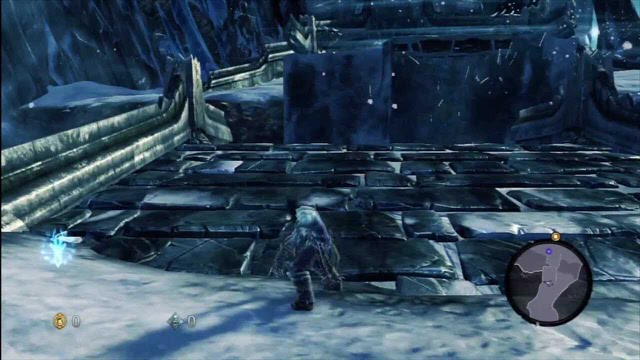 Release Data: Vigil Games/THQ, 2012
Genre: Action Adventure » Open-World
This sequel to the original Darksiders is more focused on combat, due to Death's innate ability to cause destruction.
Death's journey takes him to some stunning looking locations, and the game's dark and gritty tone is a perfect match for its narrative.
If you're a fan of open-world hack and slash games, then Darksiders II should be right up your alley.
#5. SteamWorld Dig
Release Data: Image & Form, 2014
Genre: Action Adventure » General
SteamWorld Dig's unique fusion of steampunk and western aesthetics make for an interesting setting, and one that is a joy to inhabit.
The gameplay loop is extremely satisfying, as you control Rusty and attempt to dig as deep into the mine as possible.
Its simplistic but addictive nature makes SteamWorld Dig a game that every sort of gamer will enjoy.
#4. The Legend of Zelda: Twilight Princess HD
Release Data: Tantalus/Nintendo, 2016
Genre: Action Adventure » Open-World
Twilight Princess offers the same excellent adventure style gameplay that the series is known for, but switches out the normally bright visuals for a decidedly darker tone.
Besides being an excellent entry in The Legend of Zelda franchise, Twilight Princess is considered to be one of the best games ever made, thanks to its inventive take on the established formula.
#3. Deus Ex: Human Revolution – Director's Cut
Release Data: Straight Right/Square Enix, 2013
Genre: Action Adventure » General
This game mixes up stealth and third-person action gameplay, offering players to play how they want.
Whether you talk your way through a problem, use your hacking abilities, or just blast everything, it provides a varied experience.
In short, Deus Ex is one of the best third-person action games purely because of the amount of freedom it affords the player.
#2. The Legend of Zelda: The Wind Waker HD
Release Data: HexaDrive/Nintendo, 2013
Genre: Action Adventure » Open-World
Players will love the lighthearted attitude and cartoonish nature of the game's story, which breathes new life into the franchise.
The cel-shaded graphics have aged well, and the touch up to the game's visuals make it a refreshing change of pace.
The end of the game has also been reworked, removing some repetitive quests for a more straightforward ending.
#1. Bayonetta 2
Release Data: PlatinumGames/Nintendo, 2014
Genre: Action Adventure » Linear
Bayonetta 2's visuals are incredibly colorful and varied, as the game's environment shift from abandoned castles to literally floating among the clouds.
If you're looking for an adrenaline pumping adventure with a bit of bare skin and a lot of hack-and-slashing, then Bayonetta 2 will surely fit the bill.
---
Browse Wii U Games By Genre
See also: Best 3DS Games & Best Switch Games
Are your favorite games on the list?
Deciding which Wii U action-adventure game is the best is no doubt a never ending topic, but it's fun to do!