We already published the list of best PC games of all time, now it's time to discover the best PC board/card games of all time.
With amazing titles available, the PC gaming community will surely enjoy a great library of board/card games.
So, if you're a PC gamer and love board/card games, there's a chance you'll like this list.
And some of you may already know some of the games mentioned in this list.
#10. Fritz 9: Play Chess
Release Data: ChessBase/Viva Media, 2005
Genre: Casual » Board / Card Game
It seems that Fritz 9 is a specialized chess program designed for more experienced players and chess theorists rather than casual or novice players.
So, if you are looking to seriously improve your game or test your chess theories, Fritz 9 may be a good choice for you.
#9. Armello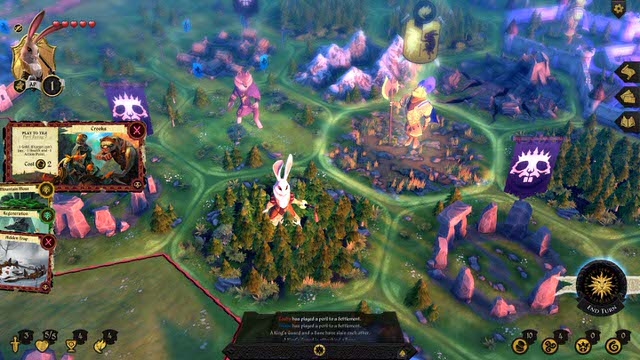 Release Data: League of Geeks, 2015
Genre: Casual » Board / Card Game
Armello is a blend of various genres, including board games, card games, 4X games, and RPGs.
The game does not require prior knowledge of any of these genres, and offers ample space for players to engage with its mechanics at their own pace.
No matter who you are, Armello offers a thrilling experience as you strive to become the next ruler.
#8. Hand of Fate 2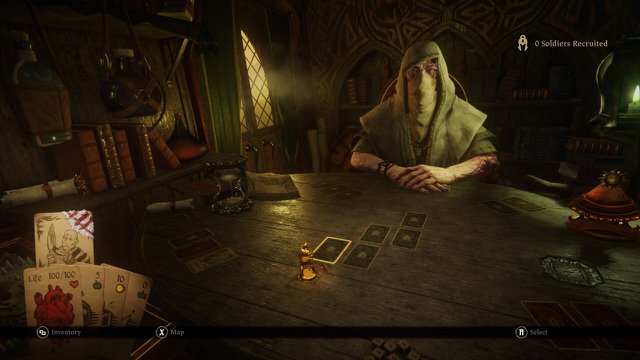 Release Data: Defiant Development, 2017
Genre: Casual » Board / Card Game
Hand of Fate 2 stays true to the original game's winning formula but adds some significant enhancements, such as improved deck building, companion characters, and combat mechanics.
While some repetition is still present, it takes longer to become apparent, and overall, the game offers a more engaging experience.
#7. Hoyle Majestic Chess
Release Data: Fluent/VU Games, 2003
Genre: Casual » Board / Card Game
This game offers a unique and enjoyable way to learn and play the classic game of chess through its chess adventure mode.
And while it may lack advanced features like database functions or deep analysis modes, the emphasis on learning and enjoyment makes Hoyle Majestic Chess a great choice for beginners.
#6. Chessmaster 8000
Release Data: Mattel, 2000
Genre: Casual » Board / Card Game
Overall, Chessmaster 8000 is undoubtedly one of the best options out there for those looking to enhance their chess skills.
However, once you have maxed out your abilities, you may want to seek other platforms for competing with actual human players.
#5. Chessmaster 9000
Release Data: Ubisoft, 2002
Genre: Casual » Board / Card Game
If you're a newbie to chess simulations, Chessmaster 9000 is the go-to choice for its user-friendliness and educational benefits.
Even if you're already a fan of Chessmaster 8000, upgrading to Chessmaster 9000 is worthwhile for the added features, such as the endgame database generator and seamless multiplayer interface, that will help you improve your game.
#4. Fritz 8 Deluxe
Release Data: ChessBase/Viva Media, 2004
Genre: Casual » Board / Card Game
Fritz 8 Deluxe may be the top-notch chess program out there, but it might not be the best fit for everyone.
If you're just starting to learn the game, Chessmaster's simpler interface could be the way to go.
However, if you're a more experienced player or aspire to become one, Fritz 8 Deluxe should be your go-to choice.
#3. Hand of Fate
Release Data: Defiant Development, 2014
Genre: Casual » Board / Card Game
Despite its flaws, Hand of Fate offers a unique and innovative experience that is sure to impress anyone looking for a deck-building game with an engaging story, a tabletop game with stunning visuals, or a hack-and-slash RPG with a twist.
#2. Chessmaster 7000
Release Data: Mindscape, 1999
Genre: Casual » Board / Card Game
If you're new to the world of chess programs, Chessmaster 7000 is a solid choice.
However, if you already own Chessmaster 6000 and are not interested in the new dinosaur-themed pieces, it may not be worth upgrading.
The changes are mainly cosmetic, and some may even prefer the clean and simple interface of the older version.
#1. Risk II
Release Data: Deep Red/Hasbro Interactive, 2000
Genre: Casual » Board / Card Game
Risk II adds new features and options to the classic game, without detracting from its core gameplay.
And while it would have been nice to see Castle Risk integrated into the game, Risk II still stands strong as an excellent adaptation of the classic strategy game.
---
Browse Games By Genre
See also: Best Gaming Chairs & Best Gaming Room Accessories
Are your favorite games on the list?
Deciding which PC board/card game is the best is no doubt a never ending topic, but it's fun to do!