We already published the list of best PC games of all time, now it's time to discover the best PC action puzzle games of all time.
With amazing titles available, the PC gaming community will surely enjoy a great library of action puzzle games.
So, if you're a PC gamer and love action puzzle games, there's a chance you'll like this list.
And some of you may already know some of the games mentioned in this list.
#10. Little Inferno
Release Data: Tomorrow Corporation, 2012
Genre: Puzzle » Action
The objective of this game is to burn various objects in a virtual fireplace and enjoy the different reactions they produce.
While it may seem pointless, there are hints of a deeper story that will keep you engaged until the end.
So, for those with a secret love for pyrotechnics, it's a safe and enjoyable way to satisfy that urge.
#9. Scribblenauts Unmasked: A DC Comics Adventure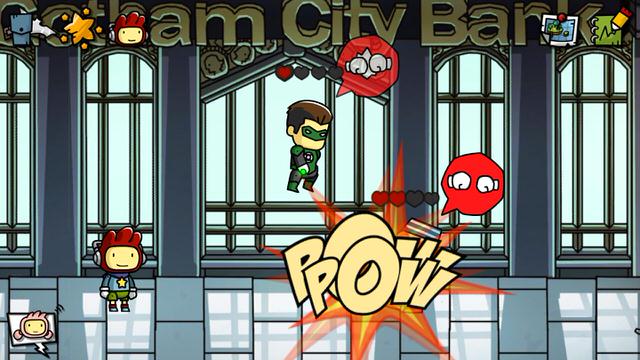 Release Data: 5TH Cell/Warner Bros. Interactive Entertainment, 2013
Genre: Puzzle » Action
This is a solid game that offers a decent level of difficulty in its main quests, with an open nature that allows for creative quest-solving.
Moreover, the game's large cast of DC characters is impressive.
And while it may not match up to Scribblenauts Unlimited, the game still looks great and will satisfy fans of the franchise and DC Comics.
#8. Puzzlegeddon
Release Data: Pieces Interactive, 2008
Genre: Puzzle » Action
Puzzlegeddon offers a great value for its price and delivers gameplay that goes beyond the typical match-3 puzzle game.
It combines the challenge of matching colored blocks with the strategic elements of attacking and defending against opponents.
So, if you're looking for a unique and well-designed puzzle game that goes beyond the usual, Puzzlegeddon is a great option to consider.
#7. Lemmings Revolution
Release Data: Psygnosis/Take-Two Interactive, 2000
Genre: Puzzle » Action
Despite any bugs that may exist, Lemmings Revolution is an incredibly fun game.
The learning curve is gradual, the interface is user-friendly, and the new features make it a great choice for both newcomers and long-time fans of the series.
If you're a fan of action-packed puzzle games, or simply enjoy Lemmings-style gameplay, then it's definitely worth it.
#6. Peggle Nights
Release Data: PopCap, 2008
Genre: Puzzle » Action
If you're new to Peggle, Peggle Nights is a great place to start.
And if you're a fan of the original looking for more levels to fuel your addiction, Peggle Nights is definitely worth checking out.
Overall, the game's formula has not gotten stale, and it remains an enjoyable and engaging experience.
#5. MouseCraft
Release Data: Crunching Koalas, 2014
Genre: Puzzle » Action
While the narrative in MouseCraft may not be a standout feature, the puzzles are the real star of the show.
Most players will likely come for the puzzles and stay for the puzzles, and that's where the game truly shines.
And throughout this time, MouseCraft never overstays its welcome, always providing a solid and well-developed puzzle experience.
#4. Zuma's Revenge!
Release Data: PopCap, 2009
Genre: Puzzle » Action
This game successfully builds on an existing formula, while adding new elements without ruining the original concept.
Priced at a reasonable price, Zuma's Revenge is a great option for those looking for a quick game to pass the time.
Whether you're waiting for a flight or need a mental break from work, this game is an enjoyable addition to any collection.
#3. Zombie Night Terror
Release Data: NoClip/Gambitious, 2016
Genre: Puzzle » Action
Zombie Night Terror combines the well-worn zombie genre with the puzzle gameplay of the classic Lemmings series, resulting in an interesting and unique blend.
However, the game's difficulty and lack of clear direction can be a hindrance to the overall experience, leading to some frustrating moments of trial and error.
So, be prepared to endure all these things.
#2. Peggle Deluxe
Release Data: PopCap, 2007
Genre: Puzzle » Action
Peggle is a highly addictive and entertaining game that is perfect for playing during short breaks or at the end of a long day.
And although the gameplay can be frustrating at times, there is something about the game that keeps you coming back for more.
#1. World of Goo
Release Data: 2D Boy/Take-Two Interactive, 2008
Genre: Puzzle » Action
Your objective is to use a limited number of goo balls to construct structures that span the gap from one end of the level to the other.
As you stack the goo balls, the weight of the structures causes them to shift and bend, forcing you to think quickly on your feet.
---
Browse Games By Genre
See also: Best Gaming Chairs & Best Gaming Room Accessories
Are your favorite games on the list?
Deciding which PC action puzzle game is the best is no doubt a never ending topic, but it's fun to do!