We already published the list of best PS3 games of all time, now it's time to discover the best PS3 platform games of all time.
With amazing titles available, the PS3 definitely has a great library of platform games.
So, if you're a fan of both the PS3 and platform games, there's a chance you'll like this list.
And some of you may already know some of the games mentioned in this list.
#25. Mega Man 9
Release Data: Inti Creates/Capcom, 2008
Genre: Action » Platformer » 2D
Mega Man 9 is a fun and exciting adventure that rewards those willing to persevere with some of the most satisfying victories they will have claimed.
Whether you're looking to relive the trials of the old days or just want a lot of bang for your buck, you should give Mega Man 9 a shot.
#24. Stick it to the Man!
Release Data: Zoink!/Ripstone, 2013
Genre: Action » Platformer » 3D
Stick it to The Man! really is the complete package.
Its style feels fully developed, its comedy proves genuinely funny, and its puzzles are actually fun to solve.
Everything from the pacing to the cutscenes feels succinct and smartly designed, creating an experience that gets all the details right while not overextending itself.
#23. Skylanders: Spyro's Adventure
Release Data: Toys for Bob/Activision, 2011
Genre: Action » Platformer » 3D
Even without the extras, Skylanders is a pretty substantial action game for kids.
It's fun, it's challenging, the story is cute, and there is a co-op mode.
And at the end of the day, Skylanders: Spyro's Adventure is worth a look. It has some flaws, but the overall idea is well implemented, and pretty unique.
#22. Sonic Generations
Release Data: Sega, 2011
Genre: Action » Platformer » 3D
Sonic Generations is largely a game for the most hardcore of Sonic fans, but for the millions who have fond memories of narrowly dodging spikes, grinding on rails, or even that time he was a pinball, Sonic Generations is a game made for you.
#21. Rochard
Release Data: Recoil Games/Sony Online Entertainment, 2011
Genre: Action » Platformer » 2D
The overemphasis on combat is disappointing, but the game's no-nonsense puzzle solving and carefully presented physics-heavy mechanics result in a platformer packed with satisfying challenges.
Couple this with the game's charming visual appearance and genuinely endearing protagonist and you'll be playing a campaign worthy of your attention during the five or so hours that it persists.
#20. Thomas Was Alone
Release Data: Mike Bithell/Curve Studios, 2013
Genre: Action » Platformer » 2D
In the transition to consoles, sharper controls empower you in ways that the keyboard wasn't able to, removing the slight frustrations entirely.
Overall, Thomas Was Alone is a worthwhile experience that rises above its basic mechanics to prove heartfelt and engaging in unexpected ways.
#19. Mega Man 10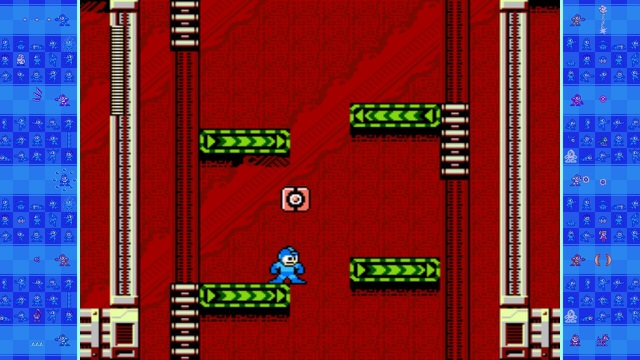 Release Data: Inti Creates/Capcom, 2010
Genre: Action » Platformer » 2D
It's a tight package with some great level design and nods to retro gameplay.
The "Easy" mode is also an excellent addition, giving players who are not prepared to spend their entire evening replaying a certain segment of a level incentive to keep playing.
#18. Puppeteer
Release Data: SCE Japan Studio/SCEI, 2013
Genre: Action » Platformer » 2D
This is a title that is almost the very definition of artistic.
Every single detail is masterfully crafted, and the absolutely solid platforming gameplay very rarely gets its strings tangled.
In other words, this is one of the best exclusive adventures on the PlayStation 3.
#17. PixelJunk Eden
Release Data: Q-Games/SCEA, 2008
Genre: Action » Platformer » 2D
Despite its shortcomings, PixelJunk Eden is a game worth playing.
The striking visuals, distinct score, and surreal maneuverability make this an engaging ride.
Granted, it's not a game for everyone, but people who are looking for something different than just another first-person shooter should definitely get this one.
#16. Closure
Release Data: Eyebrow Interactive, 2012
Genre: Action » Platformer » 2D
Closure relies heavily on its novel mechanics to create an enticing puzzle platformer.
But this is more than just a clever gimmick.
The steady difficulty curve and wealth of ideas offer an uncommon experience, and the effective artistic design meshes wonderfully with these aspects.
Overall, Closure is a smart, original adventure that makes you fear darkness above all else.
#15. Outland
Release Data: Housemarque/Ubisoft, 2011
Genre: Action » Platformer » 2D
Outland is a meticulously crafted game in which every element is used to further the overall experience.
It's one thing to get huge ideas right but the brilliance of Outland goes much deeper than that.
This is a game that truly understands what makes a platformer great, and it adds enough unique elements to separate it from its peers.
#14. Trine
Release Data: Frozenbyte, Inc./Nobilis, 2009
Genre: Action » Platformer » 2D
Trine is undoubtedly beautiful, and that beauty will draw you in from beginning to end.
The visual magic doesn't translate into equally superb gameplay, though the action and platforming are smooth and rewarding on their own.
And there are reasons to return after your initial five-hour playthrough, including hidden secrets and, of course, terrific cooperative action.
#13. Trine 2
Release Data: Frozenbyte, Inc./Atlus, 2011
Genre: Action » Platformer » 2D
Trine 2 throws players into a dazzling fantasy world and gives them three fun characters with which to save it.
It's delightfully open-ended, from how you solve problems to whether or not you go it alone.
Fans of puzzle platformer games will not be disappointed.
#12. Skylanders Swap Force
Release Data: Vicarious Visions/Activision, 2013
Genre: Action » Platformer » 3D
Skylanders: Swap Force is very good.
The core gameplay is still very engaging for those who want a lengthy adventure, and the tweaks to the formula keep it fresh.
The series could still use some advancement in a few areas, but the game will be sure to please platforming fans as well as fans of the series.
#11. Guacamelee!
Release Data: DrinkBox Studios, 2013
Genre: Action » Platformer » 2D
Guacamelee! isn't only pretty to look at, it's also a hell of a lot of fun to play.
Its Metroidvania inspiration is undoubtedly strong, and yet it does so much to help it stand apart by providing gamers with a deep combat system and a two-world polarity system that simply makes the experience more dynamic.
#10. Bionic Commando Rearmed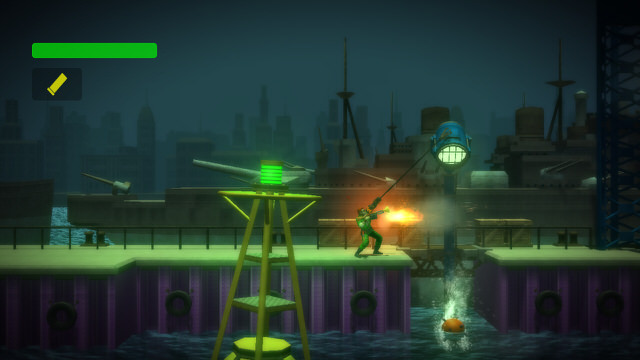 Release Data: GRIN/Capcom, 2008
Genre: Action » Platformer » 2D
This excellent game is a remake of the classic NES title Bionic Commando.
And although this remake is true to the original game in terms of story and level structure, some modern improvements have been made.
Overall, this is a great game for any fan of platformers, and an excellent remake of a beloved classic.
#9. Ratchet & Clank Future: A Crack in Time
Release Data: Insomniac Games/SCEI, 2009
Genre: Action » Platformer » 3D
The Ratchet & Clank series has always been an explosive and entertaining franchise, but A Crack in Time is exceptionally colorful and exciting.
The introduction of time travel brings up some cool new gameplay mechanics and weapons.
Simply put, this is one of the best Ratchet & Clank games ever made.
#8. Rayman Origins
Release Data: UBIart Montpellier/Ubisoft, 2011
Genre: Action » Platformer » 2D
This platforming game is exceptionally colorful and fun, with lighthearted music and a surprising degree of challenge.
Not only that, the game can be played with up to four players thanks to the drop-in and drop-out co-op feature.
And with the combination of great music and rhythmic action, this platformer is simply one of the best.
#7. Ratchet & Clank Future: Tools of Destruction
Release Data: Insomniac Games/SCEA, 2007
Genre: Action » Platformer » 3D
Although this franchise is known for its wacky weapons and crazy graphics, this PlayStation 3 exclusive takes things to the next level.
You will utilize a variety of zany weapons and gadgets and solve some puzzles that will force you to think.
All in all, this is an awesome adventure that mixes tons of fun gameplay mechanics into one bombastic experience.
#6. LIMBO
Release Data: PLAYDEAD, 2011
Genre: Action » Platformer » 2D
This side-scrolling puzzle platformer is full of intrigue and atmosphere, due to its environmental storytelling and creepy visuals.
The game is completely in black and white, and players must guide the nameless protagonist through countless deadly obstacles.
The gameplay is crazily inventive and packed with tricky puzzles, so be sure to bring your thinking cap.
#5. Rayman Legends
Release Data: Ubisoft Montpellier/Ubisoft, 2013
Genre: Action » Platformer » 2D
This quick-paced platformer has tons of heart and charm, providing quite the joyful adventure.
The game has over 100 intense levels of platforming fun, including dozens of remastered levels from the previous game.
You'll be surprised at how challenging this wonderful sequel can be, and how much you enjoy trying over and over.
#4. LittleBigPlanet 2
Release Data: Media Molecule/SCEA, 2011
Genre: Action » Platformer » 2D
This fantastic platforming game encourages players to unlock their imagination by creating their very own levels!
Players can choose to play the main story mode, fool around in creative mode, or browse the wide catalog of levels online.
The story mode is super fun, and a great appetizer for the millions of user-created levels available.
#3. Journey
Release Data: ThatGameCompany/SCEA, 2012
Genre: Action » Platformer » 3D
Traveling across an expansive desert, you and other random adventurers will navigate imaginative environments on your quest.
Although there are a few collectibles to find, this game is mostly about relaxing and enjoying the scenery.
Often considered one of the best indie games on the PlayStation 3, this is a game you shouldn't miss.
#2. Braid
Release Data: Hothead Games/Number None Inc., 2009
Genre: Action » Platformer » 2D
Although it might seem simple at first, this puzzle game is deceptively challenging.
Players will guide the main character through six unique worlds, attempt to collect jigsaw pieces.
As you solve the increasingly witty puzzles, the story takes on a new light, resulting in a truly memorable experience.
#1. LittleBigPlanet
Release Data: Media Molecule/SCE Australia, 2008
Genre: Action » Platformer » 2D
This PlayStation 3 exclusive gives players every tool they need to make their very own platforming level.
There are a main set of levels to complete, but after that, you're free to unleash your imagination in the comprehensive level editor.
Once you've completed your masterpiece, you can upload it online for the entire world to see.
---
Browse PS3 Games By Genre
See also: Best PSP Games & Best PS Vita Games
Are your favorite games on the list?
Deciding which PS3 platform game is the best is no doubt a never ending topic, but it's fun to do!