We already published the list of best PS2 games of all time, now it's time to discover the best PS2 matching puzzle games of all time.
With amazing titles available, the PS2 definitely has a great library of matching puzzle games.
So, if you're a fan of both the PS2 and matching puzzle games, there's a chance you'll like this list.
And some of you may already know some of the games mentioned in this list.
#5. Worms Blast
Release Data: Team 17/Ubisoft, 2003
Genre: Puzzle » Matching
One of the really cool things about this game is that its the sort of title that can definitely be put to use at a party.
The nature of the game is such that even a large group of friends can take turns against each other and the nature of the competition as such, that even on lookers will have a blast watching.
#4. Super Bust-A-Move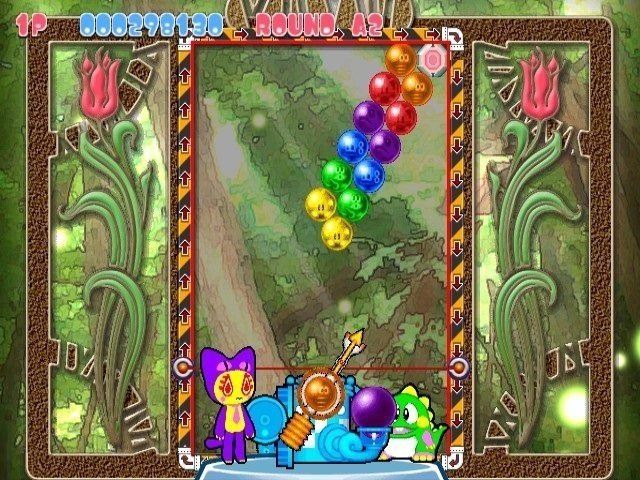 Release Data: Taito Corporation, 2000
Genre: Puzzle » Matching
If you already own a system and a Bust-A-Move game, you don't need this.
But if you are new to the PS2 and you want a fun, violence-free game that you can play with at a party or by yourself, or with just a friend, you should get this.
#3. Super Bust-A-Move 2
Release Data: Taito Corporation, 2002
Genre: Puzzle » Matching
If you can look past the game's low production values, the gameplay in Super Bust-A-Move 2 is just as fun and challenging as the gameplay in the original Bust-A-Move.
But, since there's already another version of Bust-A-Move available for the PlayStation 2, which is the first Super Bust-A-Move, this game has absolutely no significance for anyone but hard-core Bust-A-Move fans.
#2. Lumines Plus
Release Data: Q Entertainment/Buena Vista Games, 2007
Genre: Puzzle » Matching
The core gameplay of Lumines Plus is just as attractive on PS2 as it was on other systems.
If you enjoy puzzle games and you've never played a Lumines game before, Lumines Plus is a solid game.
However, if you are familiar with the series, the paltry amount of new content isn't enough to make the game feel fresh.
#1. Puzzle Quest: Challenge of the Warlords
Release Data: Infinite Interactive/D3Publisher, 2007
Genre: Puzzle » Matching
While there may be superior versions of this game available on other systems, that fact in no way diminishes how great Puzzle Quest on PS2 is.
If you haven't tried it yet, you owe it to yourself to pick the game up, because there's really no reason not to.
---
Browse PS2 Games By Genre
See also: Best PS1 Games & Best PSP Games
Are your favorite games on the list?
Deciding which PS2 matching puzzle game is the best is no doubt a never ending topic, but it's fun to do!