We already published the list of best original Xbox games of all time, now it's time to discover the best original Xbox party/minigame games of all time.
With amazing titles available, the original Xbox definitely has a great library of party/minigame games.
So, if you're a fan of both the original Xbox and party/minigame games, there's a chance you'll like this list.
And some of you may already know some of the games mentioned in this list.
#5. SpongeBob SquarePants: Lights, Camera, Pants!
Release Data: THQ, 2005
Genre: Casual » Party / Minigame
SpongeBob SquarePants: Lights, Camera, Pants! is a surprisingly well-made party game that successfully captures the style and humor of the popular Nickelodeon franchise.
The title's wealth of colorful cinematics easily tops those in the Mario Party franchise and its removal of board movement and emphasis on mini-games creates a speedier party experience.
#4. Monopoly Party!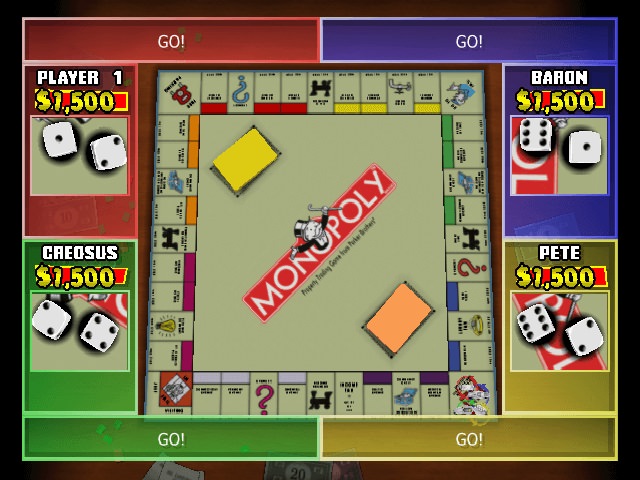 Release Data: Runecraft/Infogrames, 2002
Genre: Casual » Party / Minigame
This looks and feels like a great budget PC game, but it's not that worthwhile on the Xbox.
Though you get several themed boards, they aren't as good as the real life theme boards out there.
But you are lonely and want to play Monopoly against AI, that's kind of sad, but understandable.
#3. Whacked!
Release Data: Presto Studios/Microsoft Game Studios, 2002
Genre: Casual » Party / Minigame
Whacked's main problem is that there simply isn't much to it.
The single-player mode is plain and simple, and the multiplayer mode, once you get over the novelty of shooting people over the internet, really lacks depth.
#2. Fuzion Frenzy
Release Data: Blitz Games/Microsoft Game Studios, 2001
Genre: Casual » Party / Minigame
Though far from perfect, Fuzion Frenzy can be fun for short periods of time.
The longest game will last about 45 minutes, at the end of which you'll have little desire to come back for more.
There are other, more engaging multiplayer experiences to be had with the Xbox, but at this point, none have the pick-up-and-play appeal of Fuzion Frenzy.
#1. Super Monkey Ball Deluxe
Release Data: Sega, 2005
Genre: Casual » Party / Minigame
There are probably a few tweaks that would've made Super Monkey Ball Deluxe a more attractive package, such as enhanced graphics or online play, but the biggest help would've been if it had come out a few years earlier.
It's a fantastic package if you've missed this infectiously charming series up until now, though some of its luster has faded with time.
---
Browse Original Xbox Games By Genre
See also: Best Gaming Chairs & Best Xbox 360 Games
Are your favorite games on the list?
Deciding which original Xbox party/minigame game is the best is no doubt a never ending topic, but it's fun to do!