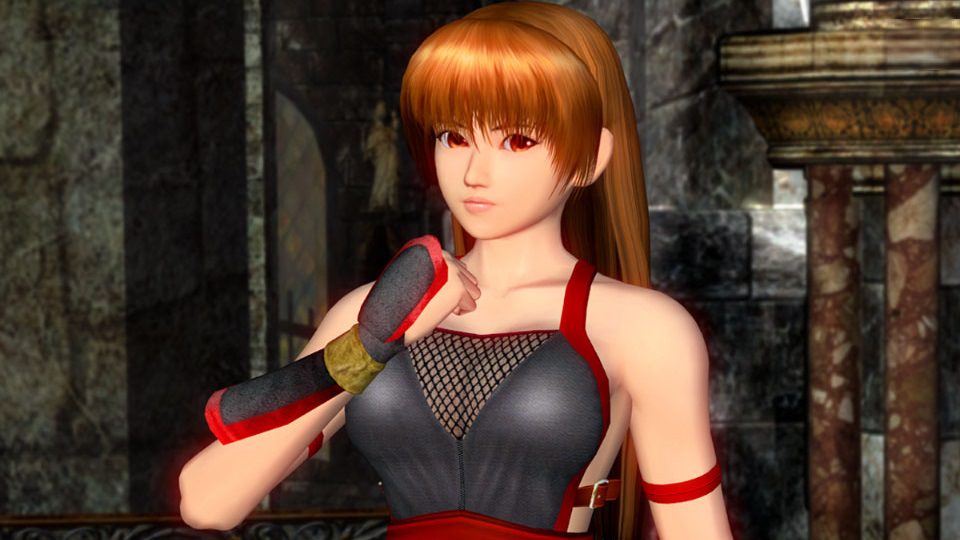 We already published the list of best original Xbox games of all time, now it's time to discover the best original Xbox casual games of all time.
With amazing titles available, the original Xbox definitely has a great library of casual games.
So, if you're a fan of both the original Xbox and casual games, there's a chance you'll like this list.
And some of you may already know some of the games mentioned in this list.
#25. Stacked with Daniel Negreanu
Release Data: 5000ft Inc./Myelin Media, 2006
Genre: Casual » Gambling
Stacked isn't the worst poker game we've ever seen, but it's also quite weak in comparison to many of the other titles.
Its AI is mostly solid, but it generally doesn't play aggressively enough to put a whole lot of pressure on you, allowing you to sit back and dictate the course of play.
#24. Namco Museum
Release Data: Mass Media/Namco, 2002
Genre: Casual » Compilation
If you don't own any of these games or other versions of the Namco Museum series, or if you're a fan of the arranged games that make their home debut in this package, then this game will satiate your appetite for classic gaming.
#23. Namco Museum 50th Anniversary
Release Data: Backbone Vancouver/Namco, 2005
Genre: Casual » Compilation
While the basic gameplay in these arcade games is spot-on, the control issues and poor graphic options get in the way of the fun.
If you're on the hunt for some of the games contained in this collection and don't mind the blurry look that most of them have, this collection plays just fine.
#22. Atari Anthology
Release Data: Digital Eclipse/Atari SA, 2004
Genre: Casual » Compilation
Atari Anthology does feature an incredible number of games, but it's hampered by the various inaccuracies and quirks found in the translations of many of the better games.
As such, this is a decent product, but if you're looking to relive your old gaming days and demand nothing less than perfection, you'd be better off with other games.
#21. World Poker Tour
Release Data: Coresoft/2K Sports, 2005
Genre: Casual » Gambling
This game was pretty much made for online but the developers had to put more into it.
Another cool thing about the game is that there are different facial expressions that you can trigger to your player as you are playing.
In the end, if you absolutely love poker, World Poker Tour is a decent buy.
#20. Whacked!
Release Data: Presto Studios/Microsoft Game Studios, 2002
Genre: Casual » Party / Minigame
Whacked's main problem is that there simply isn't much to it.
The single-player mode is plain and simple, and the multiplayer mode, once you get over the novelty of shooting people over the internet, really lacks depth.
#19. Midway Arcade Treasures 3
Release Data: Digital Eclipse/Midway, 2005
Genre: Casual » Compilation
The games that represent the rather specific subgenre of arcade racing in this package show a surprising amount of variety, and from a technical standpoint, they're largely successful emulations of the arcade games.
However, only those trying to elicit an emotional attachment to these games are likely to get anything out of all them.
#18. Fuzion Frenzy
Release Data: Blitz Games/Microsoft Game Studios, 2001
Genre: Casual » Party / Minigame
Though far from perfect, Fuzion Frenzy can be fun for short periods of time.
The longest game will last about 45 minutes, at the end of which you'll have little desire to come back for more.
There are other, more engaging multiplayer experiences to be had with the Xbox, but at this point, none have the pick-up-and-play appeal of Fuzion Frenzy.
#17. Silent Scope Complete
Release Data: Konami, 2004
Genre: Casual » Compilation
You get all three Silent Scope games, plus Silent Scope EX.
There are even branching storylines, multiple endings, training modes, and arcade and original modes.
Simply put, if you're a fan of the series, Complete is a no-brainer. And if you're not, but don't mind some light and fun shooting games, give this one a try.
#16. Metal Slug 4 & 5
Release Data: BrezzaSoft/SNK Playmore, 2005
Genre: Casual » Compilation
With the individual running time of each game clocking in at around 45 minutes, Metal Slug 4 & 5 are games that are meant to be played through over and over again.
If you've already familiar with the series, you know this going in, so you're looking forward to finding all the strange little secrets and alternate paths held within.
#15. Capcom Classics Collection Volume 2
Release Data: Digital Eclipse/Capcom, 2006
Genre: Casual » Compilation
Unless you were spending a significant amount of time in arcades throughout the '80s and '90s, you might not have even known that some of these games existed.
But if you're interested in these sorts of retro compilations, Capcom's second installment in the series is a solid choice, thanks to its interesting extras and quality emulation.
#14. Midway Arcade Treasures 2
Release Data: Backbone Entertainment/Midway, 2004
Genre: Casual » Compilation
Midway Arcade Treasures 2 isn't perfect.
It has its little glitches and problems here and there, but the bonus material is nice and most of the games are nearly identical to the arcade originals that they're trying to duplicate.
The number of great games makes Midway Arcade Treasures 2 worth owning if you're a fan of Midway's back catalog.
#13. Taito Legends
Release Data: Empire Oxford/Empire Interactive, 2005
Genre: Casual » Compilation
If you're already excited about the old games in this collection, they're re-created faithfully enough to warrant picking it up.
Many of the games are still fun even if you've already mastered them over years ago.
Operation Wolf and the other light gun games aren't perfect, but they're still playable.
#12. The King of Fighters 02/03
Release Data: SNK Playmore, 2005
Genre: Casual » Compilation
This isn't exactly the product that's going to make a fighting game fan out of anybody who wouldn't already fit that description.
But if you've ever enjoyed the King of Fighters series over the years, or any of SNK's other great fighting games for that matter, then you'd be doing yourself a favor if you get this one.
#11. Midway Arcade Treasures
Release Data: Midway, 2003
Genre: Casual » Compilation
Midway Arcade Treasures has all the ingredients to make a great compilation, but you can't help but feel that a better job could have been done if everything worked correctly.
If you don't mind the sorts of minor issues that are rampant throughout this collection, you'll be able to get your fill with Midway Arcade Treasures.
#10. Sonic Mega Collection Plus
Release Data: Sonic Team/Sega, 2004
Genre: Casual » Compilation
Sonic Mega Collection Plus offers gamers a chance to step back in time to look at games when they were a little simpler and in some ways a little better.
Whether you'll be playing it on a PS2 or on an Xbox, you'll be treated to emulation that's virtually indiscernible from the original games running on the original hardware.
#9. Street Fighter Anniversary Collection
Release Data: Capcom, 2005
Genre: Casual » Compilation
If you've played and enjoyed other fighting games on the Xbox, but you've never played Third Strike, then you've been missing out and would do well to give it a try.
The fact that you also get Hyper Street Fighter II: The Anniversary Edition thrown in as part of the deal is a great bonus.
#8. Chessmaster
Release Data: Ubisoft, 2004
Genre: Casual » Board / Card Game
The bottom line is that anyone looking for a chess game to play on the Xbox should pick up Chessmaster.
It's perfect for beginners, intermediates, and experts alike, whether you just consider yourself a casual player or a jaded regular.
Of course, if you dislike chess, there's not a thing for you here.
#7. MTV Music Generator 3: This Is the Remix
Release Data: Mix Max/Codemasters, 2004
Genre: Casual » Application
The only thing this title has going for it is that there is nothing else like it on the consoles.
Similar titles exist but they don't truly allow you to break apart your songs and put them back together the way you'd like.
In this sense the game is able to provide gamers with something that's purely unique.
#6. Super Monkey Ball Deluxe
Release Data: Sega, 2005
Genre: Casual » Party / Minigame
There are probably a few tweaks that would've made Super Monkey Ball Deluxe a more attractive package, such as enhanced graphics or online play, but the biggest help would've been if it had come out a few years earlier.
It's a fantastic package if you've missed this infectiously charming series up until now, though some of its luster has faded with time.
#5. Capcom Classics Collection
Release Data: Digital Eclipse/Capcom, 2005
Genre: Casual » Compilation
While this might leave Street Fighter fans scratching their heads, any package with Forgotten Worlds, Commando, Gun.Smoke, and Final Fight in it is easily worth getting.
If you're a fan of these sorts of compilations, this one is, for the most part, well done.
#4. Mega Man Anniversary Collection
Release Data: Atomic Planet Entertainment/Capcom, 2005
Genre: Casual » Compilation
If you don't mind outdated graphics and have any interest in Mega Man whatsoever, then there isn't a single reason not to pick up Mega Man Anniversary Collection.
This is simply one of the richest, most well-put-together classic compilations ever made, and it manages to makes improvements that are not only great but practically seem like common sense.
#3. Yourself!Fitness
Release Data: Respondesign, 2004
Genre: Casual » Exercise / Fitness
Those of you looking for an alternative to an expensive gym membership or a series of expensive workout videos will find something special here.
If the developer can integrate some features just a bit tighter, incorporate your music preferences just a bit more, make the environments a bit more real, it will have a complete winner.
#2. Dead or Alive Ultimate
Release Data: Team Ninja/Tecmo, 2004
Genre: Casual » Compilation
Overall, the core gameplay in Dead or Alive Ultimate really hasn't changed much since the release of Dead or Alive 2, so if you've played any of the previous installments in the series, you'll know exactly what to expect here.
#1. Grand Theft Auto Double Pack
Release Data: Rockstar Vienna/Rockstar Games, 2003
Genre: Casual » Compilation
If you're an Xbox owner who either hasn't played these games or is looking to play them again, the Xbox versions of GTA III and Vice City are the best ones available, and they're just as amazing now as they were when they were first released on the PlayStation 2.
---
Browse Original Xbox Games By Genre
See also: Best Gaming Chairs & Best Xbox 360 Games
Are your favorite games on the list?
Deciding which original Xbox casual game is the best is no doubt a never ending topic, but it's fun to do!