We already published the list of best original Xbox games of all time, now it's time to discover the best original Xbox 3D adventure games of all time.
With amazing titles available, the original Xbox definitely has a great library of 3D adventure games.
So, if you're a fan of both the original Xbox and 3D adventure games, there's a chance you'll like this list.
And some of you may already know some of the games mentioned in this list.
#10. CSI: Crime Scene Investigation
Release Data: 369 Interactive/Ubisoft, 2004
Genre: Adventure » 3D » First-Person
It's simple, but at least it seems promising at the beginning.
The problem is that the game remains simple and gradually loses this promise over its notably short life span.
CSI: Crime Scene Investigation is definitely reserved for the diehard fans only.
#9. Family Guy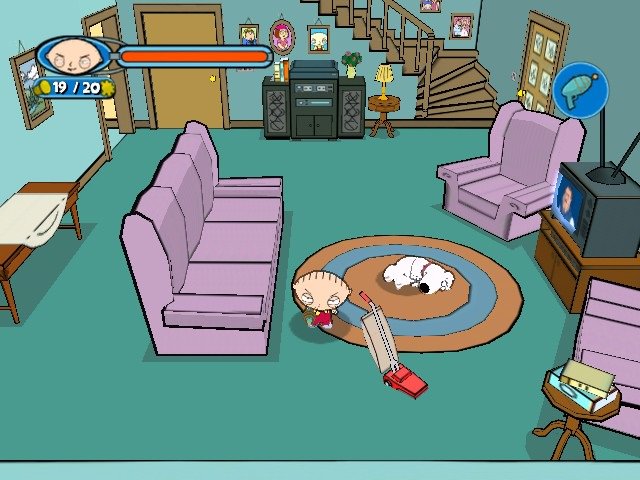 Release Data: High Voltage Software/2K Games, 2006
Genre: Adventure » 3D » Third-Person
A video game that wants to take a comedic slant should be fun to play first, and funny second.
Family Guy gets that backwards and suffers because of it.
And while Family Guy fans will certainly dig the story on some level, the gameplay is a mix of simplistic and rage-inducing frustration that make this title reserved to diehard fans only.
#8. Myst III: Exile
Release Data: Presto Studios/Ubisoft, 2002
Genre: Adventure » 3D » First-Person
Because Myst III progresses at the pace at which you solve the puzzles, it lacks any sense of sustained drama or tension, let alone action.
Some players will surely find it all rather dull or frustrating.
Ultimately, what's most impressive about Myst III: Exile is that it combines intellectual challenge with scene after scene of enchanting beauty.
#7. Leisure Suit Larry: Magna Cum Laude
Release Data: High Voltage Software/VU Games, 2004
Genre: Adventure » 3D » Third-Person
The game portions found here are largely insignificant and are actually pretty uninteresting as a whole, but the comedic brilliant story, characters, and dialogue, as well as the clever and profane tone of it all, really do make this a game worth playing through for anybody who enjoys a particularly adult brand of humor.
#6. Syberia II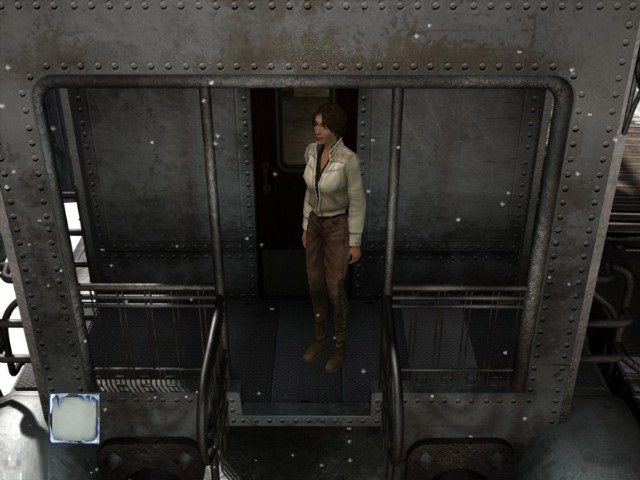 Release Data: Microids/Ubisoft, 2004
Genre: Adventure » 3D » Third-Person
While Syberia II only sometimes captures the elusive magic of the original game, it's still one of the best 3D adventure games on the Xbox.
And despite the fact that Syberia II isn't all that fans might have hoped for, it's still a very fine game and likely to provide you with hours of enjoyment.
#5. Syberia
Release Data: Microids, 2003
Genre: Adventure » 3D » Third-Person
Syberia's beautiful and wonderfully imaginative world is enough to make the game worth your while, but when you couple that with a moving story, memorable characters, and puzzles that are usually more fun than frustrating, you get a great gaming experience.
And, despite its weaknesses, Syberia generally shines as it takes you on a truly captivating journey.
#4. Dreamfall: The Longest Journey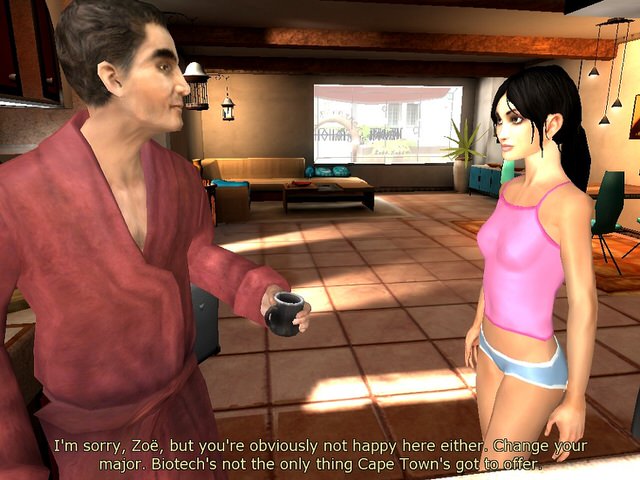 Release Data: Funcom/Empire Interactive, 2006
Genre: Adventure » 3D » Third-Person
Dreamfall: The Longest Journey is, first and foremost, a great work of science fiction.
Those familiar with the game's predecessor might expect no less, since it's widely considered one of the best adventure games ever made.
Anchored by a wonderful cast of characters, the very well-crafted sci-fi story in Dreamfall will leave you anxiously wanting more.
#3. Myst IV: Revelation
Release Data: Ubisoft Montreal/Ubisoft, 2005
Genre: Adventure » 3D » First-Person
Myst IV packs in a lengthy, memorable journey that's liable to last for weeks, before it finally reaches a climactic moment that's quite a payoff for all your effort.
If you're open to a new kind of experience on your Xbox and don't have the means to play the PC version of the game, this one is worthwhile.
#2. Broken Sword: The Sleeping Dragon
Release Data: Revolution Software/THQ, 2003
Genre: Adventure » 3D » Third-Person
It's true that Broken Sword isn't hugely innovative and suffers from its share of faults, but its particular blend of features gives it a fresh, fun feel.
And with its blend of cinematic style, 3D immersion, sharp writing, and likeable characters, it's otherwise an adventure game that does the genre proud.
#1. Indigo Prophecy
Release Data: Quantic Dream/Atari SA, 2005
Genre: Adventure » 3D » Third-Person
When all is said and done, Indigo Prophecy is the kind of game that will inspire lots of conversation among those who play it.
Not everyone is going to love the way in which this game plays, but anybody with a love for good storytelling and the adventure genre will find Indigo Prophecy to be an original and enlightening experience.
---
Browse Original Xbox Games By Genre
See also: Best Gaming Chairs & Best Xbox 360 Games
Are your favorite games on the list?
Deciding which original Xbox 3D adventure game is the best is no doubt a never ending topic, but it's fun to do!