We already published the list of best SNES games of all time, now it's time to discover the best SNES RPGs of all time.
With amazing titles available, the SNES definitely has a great library of RPGs.
So, if you're a fan of both the SNES and RPGs, there's a chance you'll like this list.
And some of you may already know some of the games mentioned in this list.
#10. Breath of Fire II
Release Data: Capcom, 1995
Genre: Role-Playing » Japanese-Style
Breath of Fire II moves at a slower pace than usual.
There's more emphasis put into crafting a whimsical fantasy world than telling an interesting story.
Overall, Breath of Fire II has a memorable cast of characters from a story and gameplay perspective as well as a world that's genuinely fun to explore.
#9. Lufia II: Rise of the Sinistrals
Release Data: Neverland/Taito Corporation, 1996
Genre: Role-Playing » Japanese-Style
When you combine the game's unique visual stylings, the efficient turn-based combat system and the beautifully orchestrated soundtrack, you get one absolutely unforgettable RPG experience.
The Super Nintendo is widely considered to be an RPG fan's dream console and with games like Lufia II, it's easy to understand why.
#8. Secret of Evermore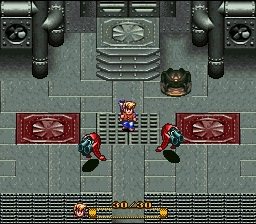 Release Data: Square USA/SquareSoft, 1995
Genre: Role-Playing » Action RPG
The high level of difficulty at times might turn some gamers off, but if you stick to it, you'll find that the quest is one well worth experiencing.
Anyone that's played Secret of Mana will immediately feel right at home with Secret of Evermore.
It goes without saying that if you enjoyed Secret of Mana, you'll likely find a lot to like with Secret of Evermore as it's very similar in style and presentation.
#7. Soul Blazer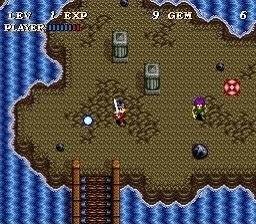 Release Data: Quintet/Enix Corporation, 1992
Genre: Role-Playing » Action RPG
It is challenging enough, but almost anyone can play it, enjoy it, and with enough time, finish it.
And you will then find that it is a beautiful game with a beautiful message.
All said, Soul Blazer is a pretty fun game that sets the dark tone that would be much more amplified by its followers.
#6. Final Fantasy II
Release Data: SquareSoft, 1991
Genre: Role-Playing » Japanese-Style
There's still something quite charming and engaging about the classic, a testament to its staying power, and any RPG fan who might have missed out on this legendary title need only give the game a try to see what all the fuss is about.
#5. Secret of Mana
Release Data: SquareSoft, 1993
Genre: Role-Playing » Action RPG
Secret of Mana is more than a series of tasks or quests; it's a journey.
The action combat stylings of this game may take some gamers a little time to get used to, but in the end what you're left with is a great action RPG that will leave you feeling quite satisfied when you've finished it.
If you're an RPG fan, you absolutely don't want to miss this one.
#4. EarthBound
Release Data: Ape Studios/Nintendo, 1995
Genre: Role-Playing » Japanese-Style
EarthBound, or Mother 2, is still a touching, engaging, genuinely brilliant adventure to go on — a lengthy experience that's wonderfully humorous and fun from start to finish.
It remains an absolute must-play for any Nintendo fan and fortunately it's much easier to play nowadays than it was for a long time.
#3. Super Mario RPG: Legend of the Seven Stars
Release Data: SquareSoft/Nintendo, 1996
Genre: Role-Playing » Japanese-Style
Whether you're an RPG fan or not, you owe it to yourself to give this classic a try.
Who would have thought that putting Mario into a traditional RPG setting would end up working quite so well.
As good as Super Mario RPG was back when it was first released, the game only seems to have gotten even better over time.
#2. Final Fantasy III
Release Data: SquareSoft, 1994
Genre: Role-Playing » Japanese-Style
Final Fantasy III did wonders for the RPG genre outside of Japan during the 16-bit era.
And if you've somehow never played Final Fantasy III in any of its various forms over the years, you truly owe it to yourself to experience one of the best releases the series has to offer.
#1. Chrono Trigger
Release Data: SquareSoft, 1995
Genre: Role-Playing » Japanese-Style
Chrono Trigger is one of the most unforgettable RPG experiences ever to grace a video game console.
Even the first time you play it, you'll know that you're experiencing something special that you're not likely to forget.
Not only is every area top tier, it brings so many new ideas to the table that give it its unique look and feel.
---
Browse SNES Games By Genre
See also: Best Game Boy Games & Best N64 Games
Are your favorite games on the list?
Deciding which SNES RPG is the best is no doubt a never ending topic, but it's fun to do!