We already published the list of best Saturn games of all time, now it's time to discover the best Saturn RPGs of all time.
With amazing titles available, the Saturn definitely has a great library of RPGs.
So, if you're a fan of both the Saturn and RPGs, there's a chance you'll like this list.
And some of you may already know some of the games mentioned in this list.
#5. Magic Knight Rayearth
Release Data: Sega, 1998
Genre: Role-Playing » Action RPG
As the last game released for the Saturn in North America, the game symbolizes a lot of what went wrong with the console.
Looking much better than the games that were developed after it, and perfectly adapting the heart of its anime source, Magic Knight Rayearth somehow became the rare good adaptation.
#4. Albert Odyssey: Legend of Eldean
Release Data: SunSoft/Working Designs, 1997
Genre: Role-Playing » Japanese-Style
Released at a time where games were pushing graphical boundaries and creating images that look hideous today, this is a game that perfected the art and presentation of the past and still looks great today.
Also, its soundtrack is one of the most riveting and memorable ever made.
Furthermore, the game was considered one of the Saturn's best JRPGs.
#3. Shining the Holy Ark
Release Data: Camelot Software Planning/Sega, 1997
Genre: Role-Playing » Western-Style
With countless dungeons to explore, fresh new towns, and countless enemies lurking under innocent puddles, Shining the Holy Ark pushes the boundaries of any first-person RPG to the limits.
Basically, it is a stunning addition to the Shining series.
The game manages to take the old storyline in a new direction, and successfully builds a new foundation.
#2. Guardian Heroes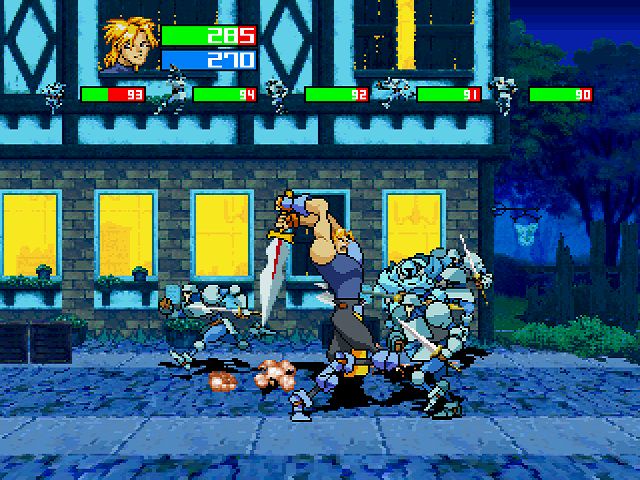 Release Data: Treasure/Sega, 1996
Genre: Role-Playing » Action RPG
This game is often mentioned as one of the best games for the SEGA Saturn by a lot of people.
It is a blast to play and it is difficult but by no means impossible.
It has a great replayability due to the branching paths, the character you choose, difficulty level picked, and even how you assign ability points.
#1. Panzer Dragoon Saga
Release Data: Team Andromeda/Sega, 1998
Genre: Role-Playing » Japanese-Style
Panzer Dragoon Saga has been called Sega's answer to Final Fantasy VII, but that is an unfair comparison.
Panzer Dragoon Saga, in its own way, is so much more than Square's ultimate RPG.
It is flawlessly executed, limited only by the hardware and medium.
Unlike other RPGs, such as Parasite Eve and Grandia, Panzer Dragoon Saga is truly a "cinematic RPG".
---
Browse Saturn Games By Genre
See also: Best Genesis Games & Best Dreamcast Games
Are your favorite games on the list?
Deciding which Saturn RPG is the best is no doubt a never ending topic, but it's fun to do!