The original Xbox, a gaming console that marked Microsoft's entry into the industry, boasted a vast array of captivating titles.
However, amidst the gems, there were a handful of unfortunate games that failed to impress players.
These regrettable creations, plagued by subpar gameplay and baffling design choices, serve as reminders of the challenges faced by developers.
As we embark on a nostalgic journey through the annals of gaming history, prepare to encounter the worst original Xbox games of all time, a testament to the industry's occasional misfires.
#10. Chicago Enforcer
Release Data: Touchdown Entertainment/Kemco, 2005
Genre: Action » Shooter » First-Person » Arcade
The single-player campaign is dull, repetitive, and filled with frustrating missions.
The shooting mechanics are unsatisfying, with terrible AI and broken weapons.
And the multiplayer mode is equally disappointing with poorly designed maps and unenjoyable gameplay.
Overall, Chicago Enforcer is a game to avoid at all costs, as it offers nothing enjoyable or redeeming.
#9. Army Men: Major Malfunction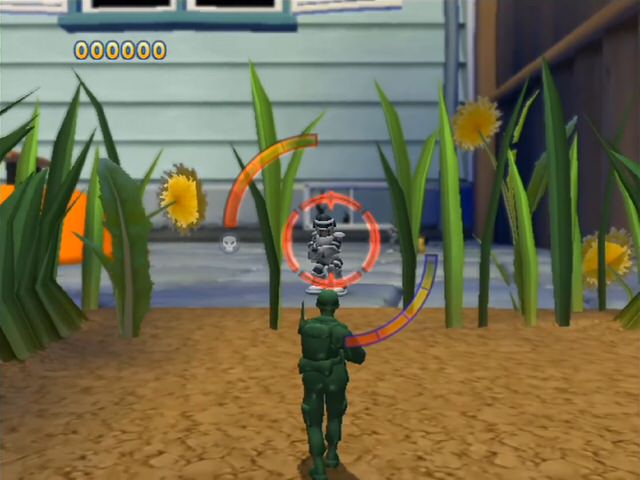 Release Data: Team 17/Global Star Software, 2006
Genre: Action » Shooter » Third-Person » Arcade
This is a game that should be avoided by everyone.
Its controls are terrible, and the presentation, at times, is unattractive and even embarrassing.
And despite its affordable price, there's little value to be found in playing this game.
In the end, it's best to steer clear of it altogether.
#8. Crime Life: Gang Wars
Release Data: Hothouse Creations/Konami, 2005
Genre: Action Adventure » General
This is a game that offers nothing to like, from start to finish.
It's not even amusingly bad; it's simply garbage. Moreover, it's puzzling how a game of this poor quality ended up being developed.
And one thing is evident: Do not waste your time playing this game.
#7. Stake: Fortune Fighters
Release Data: Gameness Art Software/Metro3D, 2003
Genre: Action » Fighting » 3D
This game suffers from various issues, including subpar music and sound, underwhelming graphics, and camera problems.
The game's only redeeming feature is its four-player mode, but even that is poorly executed.
Playing with friends might lead to frustration and disappointment, potentially straining your relationships rather than fostering enjoyable gaming moments.
#6. Aquaman: Battle for Atlantis
Release Data: Lucky Chicken/TDK Mediactive, 2003
Genre: Action Adventure » General
This is a disappointing and repetitive game that fails to do justice to the iconic DC superhero.
The gameplay consists of monotonous combat against clusters of enemies, with a frustrating camera and control scheme.
Overall, the game falls short in every aspect and is not worth getting, even for hardcore Aquaman fans.
#5. Pulse Racer
Release Data: Jaleco Entertainment, 2003
Genre: Racing » Arcade » Futuristic
Pulse Racer fails to bring anything new to the table and is outclassed by other games in the same genre.
To put it simply, there's no reason to play this unenjoyable game with its cheap appearance.
Save yourself the trouble and stay away from it.
#4. Batman: Dark Tomorrow
Release Data: HotGen/Kemco, 2003
Genre: Action Adventure » General
This action-adventure title suffers from multiple issues, including stiff gameplay, muddy graphics, and clunky movement within the game's levels.
While the story and voice acting may be acceptable, the actual gameplay experience is far from worthwhile.
In conclusion, playing Batman: Dark Tomorrow isn't even worth the time, even if you're getting it for free.
#3. Miami Vice
Release Data: Atomic Planet Entertainment/Davilex, 2004
Genre: Action » Shooter » Third-Person » Arcade
As a third-person action shooter, the game suffers from flawed controls, making aiming and shooting frustrating.
Moreover, the switchable characters feature adds little depth to the gameplay, and the lack of a compelling storyline further detracts from the overall experience.
Overall, this game feels like a lazy cash-in on nostalgia and does a disservice to the Miami Vice franchise.
#2. Gravity Games Bike: Street. Vert. Dirt.
Release Data: Midway, 2002
Genre: Sports » Individual » Biking
To put it plainly, this is one of the worst games ever released.
The game's laughable state could serve as a reminder of what happens when games lack proper development time and bug testing.
And in any case, it's better to avoid this game unless you are prepared to face its numerous shortcomings for the sake of curiosity.
#1. Drake of the 99 Dragons
Release Data: Idol FX/Majesco, 2003
Genre: Action » Shooter » Third-Person » Arcade
This game is an absolute disaster in every aspect.
It's difficult to find a single redeeming quality in this game.
From the story to the gameplay, graphics, sound, and everything else you can imagine, it falls flat and fails miserably.
There's almost no reason to play this game unless someone is paying you to do so.
---
While the original Xbox delivered countless unforgettable experiences, these titles serve as cautionary reminders of the industry's occasional missteps.
Let us remember them as important lessons in the ever-evolving world of gaming.