The PlayStation, a console that revolutionized the gaming industry, offered an expansive library of unforgettable titles.
However, amidst the triumphs, there were a handful of games that left players bewildered and disappointed.
These unfortunate creations, bearing the scars of poor design and questionable decisions, served as cautionary tales in the realm of gaming.
As we embark on a journey through gaming's darker side, prepare to encounter the worst PS1 games of all time, reminding us that even the greatest consoles had their fair share of misfires.
#10. VMX Racing
Release Data: Studio E/Playmates, 1997
Genre: Racing » Arcade » Other
This game was evidently plagued with poor conception and faced numerous delays, which may indicate that it was a project given up on and subsequently released in an attempt to recoup some of the development costs.
The game's quality gives the impression of being an unfinished beta version, making it a title best avoided, even for motorcycle racing enthusiasts.
#9. Eliminator
Release Data: Magenta Systems/Psygnosis, 1999
Genre: Simulation » Vehicle » Combat
Eliminator suffers from a significant issue—it is undeniably dull.
The game lacks a compelling factor that motivates players to continue playing, and the combination of genres, in this case, doesn't work harmoniously, as neither the traditional shooter nor the vehicular combat elements are adequately represented.
As a result, Eliminator falls short in delivering an engaging gaming experience.
#8. Motocross Mania
Release Data: Deibus Studios/Take-Two Interactive, 2001
Genre: Racing » Arcade » Other
In a market saturated with superior supercross games, many of which are older, Motocross Mania struggles to find its place.
With better options like the Supercross series or the Championship Motocross series, there's little reason to consider investing in Motocross Mania.
It's best to focus on the more established titles and, if possible, forget that Motocross Mania even exists.
#7. World Destruction League: Thunder Tanks
Release Data: 3DO, 2000
Genre: Simulation » Vehicle » Combat
The game's modes, like capture the flag and deathmatch, are poorly executed, with low kill quotas and uninspired gameplay.
Shoddy controls and poor level design also hinder the overall experience, and the game's graphics suffer from muddy textures and frequent slowdowns.
With no redeeming qualities, Thunder Tanks should be avoided by vehicular combat fans.
#6. Hooters Road Trip
Release Data: Hoplite Research/Ubisoft, 2002
Genre: Racing » Arcade » Automobile
This title is a disappointing PlayStation game.
The graphics are subpar, with blocky car models, sparse terrain, excessive pop-up, and a short draw distance.
The tracks are simplistic and boring, and the overall gameplay lacks depth and excitement.
And despite the Hooters branding, the game fails to deliver anything noteworthy and feels hastily put together as a bargain title.
#5. Dragon Ball Z: Ultimate Battle 22
Release Data: TOSE/Bandai, 2003
Genre: Action » Fighting » 2D
This title has consistently been a terrible game, and its poor quality doesn't deserve any more validation with a longer review.
Infogrames may know its audience well, and the game may turn a profit merely because of the Dragon Ball Z name attached to it.
However, DBZ fans should avoid buying, playing, or even discussing this game.
#4. The Fifth Element
Release Data: Kalisto/Hudson, 1998
Genre: Action Adventure » General
The Fifth Element is a disastrous conversion that suffers from horrendous graphics and foul gameplay mechanics.
The game follows the movie's themes, but the execution is terrible. And the missions are painfully elementary and repetitive, lacking any challenge or excitement.
Overall, it is an embarrassingly bad game with little redeeming value, and players are better off avoiding it entirely.
#3. Armorines: Project S.W.A.R.M.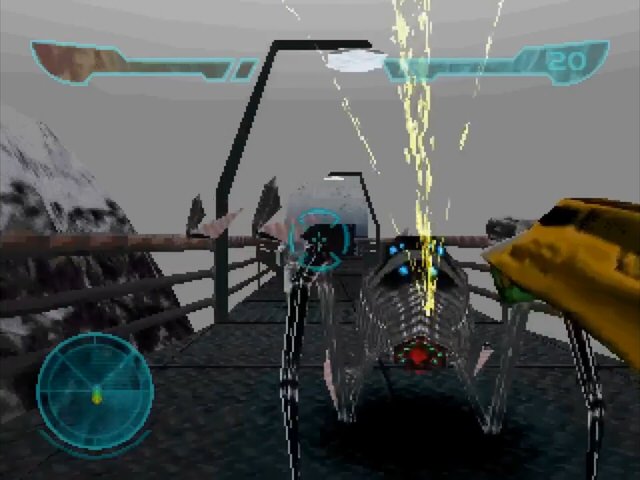 Release Data: Distinctive Developments Ltd/Acclaim Japan, 2000
Genre: Action » Shooter » First-Person » Arcade
This game is a hideous and poorly executed first-person shooter that falls short in every aspect.
The level design lacks inspiration, featuring mostly ordinary corridors with waves of dirt-colored, low-resolution art.
Overall, Armorines is a step backward for the developer, and there are much better first-person shooters available for the PlayStation, making it a game not worth considering.
#2. Beyblade: Let it Rip!
Release Data: Wavedge/Atari SA, 2002
Genre: Action » General
Beyblade is a terrible game that offers little fun or entertainment.
Despite trying to mimic the TV show, the game does not capture the excitement and charm of the Beyblade concept.
The concept may be intriguing, but the execution is abysmal, leaving players confused as to why such a game was made in the first place.
#1. Batman Beyond: Return of the Joker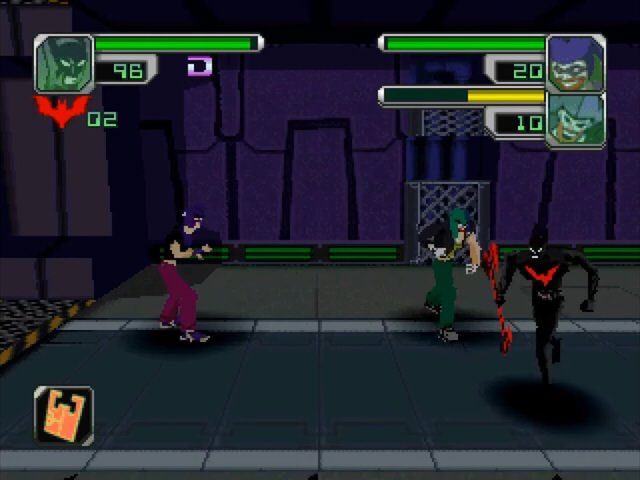 Release Data: Kemco/Ubisoft, 2000
Genre: Action » Beat-'Em-Up » 2D
This game is riddled with poor execution, from its antiquated and formulaic gameplay mechanics to its painfully dated and lackluster graphics.
It also offers no meaningful options, and the enemies demonstrate a complete lack of intelligence. The backgrounds are repetitive and uninteresting, and the sound quality is unacceptable at best.
It is strongly advised to avoid this game completely.
---
While the PS1 delivered countless unforgettable experiences, these titles serve as cautionary reminders of the industry's occasional missteps.
Let us remember them as important lessons in the ever-evolving world of gaming.