The Nintendo 64, a console cherished by many gamers, brought us a bunch of unforgettable classics.
However, not every game was a hit; there were some unfortunate ones that stained the N64's reputation.
These badly designed games, filled with confusing decisions, stand out as disappointments in an otherwise fantastic game library.
Join us as we explore the depths of gaming's biggest blunders, revealing the worst N64 games of all time, forever remembered for their infamy.
#10. War Gods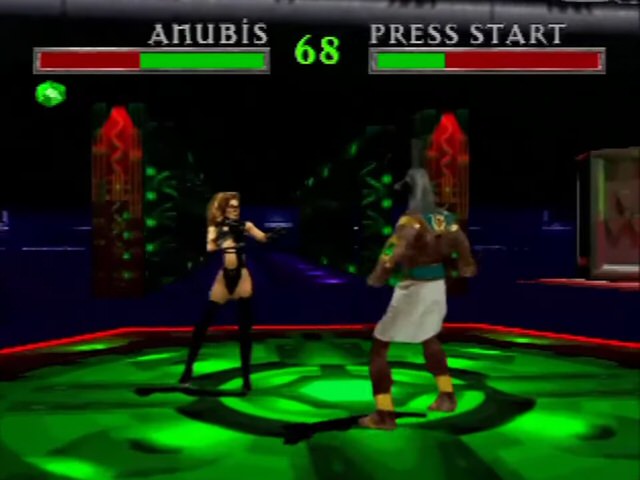 Release Data: Eurocom/Midway, 1997
Genre: Action » Fighting » 3D
War Gods may hold some appeal for Mortal Kombat fans looking for something different, but the game's shortcomings and deviations from the MK formula may leave players feeling unfulfilled.
While the graphics and sound are notable aspects, the gameplay fails to deliver a truly satisfying fighting experience on the N64 platform.
#9. Mortal Kombat Mythologies: Sub-Zero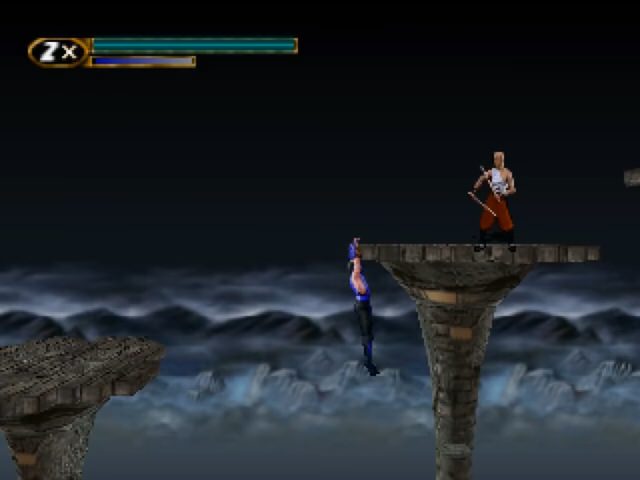 Release Data: Avalanche Software/Midway, 1997
Genre: Action » Platformer » 2D
This title is an example of sacrificing gameplay for the sake of the Mortal Kombat license.
The game lacks cohesion, and its poor execution leaves much to be desired.
And while it may attract some Mortal Kombat enthusiasts, it falls short of delivering a satisfying gaming experience.
#8. Olympic Hockey 98
Release Data: Treyarch/Konami, 1998
Genre: Sports » Team » Ice Hockey » Sim
Olympic Hockey 98 disappoints with its lack of innovation and similarities to previous hockey games using the same 3D engine.
It offers an arcade-action mode with exaggerated mechanics but falls short on realism and excitement.
Not a bad game but not worth recommending unless you're an avid Olympic hockey fan.
#7. California Speed
Release Data: Midway, 1999
Genre: Racing » Arcade » Automobile
This game offers psychedelic track designs and pop-culture references to California landmarks.
However, the shallow gameplay, dated graphics, and repetitive tracks lead to boredom. The simple controls make it easy to learn, but the lack of intelligent AI opponents and limited driving strategy diminish replay value.
Most of you might see it as a forgettable and monotonous experience.
#6. South Park Rally
Release Data: Tantalus/Acclaim, 2000
Genre: Racing » Arcade » Automobile
This is a poor racing game that tries to to emulate the show's look and feel with a few humorous remarks that quickly become tiresome after just a couple of races.
Even for devoted South Park fans, the game's references to the TV series won't be enough to mask its poor quality as a Mario Kart 64-styled racing game.
#5. John Romero's Daikatana
Release Data: Kemco, 2000
Genre: Action » Shooter » First-Person » Arcade
On the whole, Daikatana can be described as a below average game.
And despite the proposed RPG elements, they add so little to the game that it leaves you wondering why Kemco bothered incorporating them.
For those seeking a shooter on the Nintendo 64, it is best to look elsewhere and spare themselves the disappointment of playing this title.
#4. Deadly Arts
Release Data: KCEO/Konami, 1998
Genre: Action » Fighting » 3D
Deadly Arts suffers from being overly simplistic and lacking any standout features.
It fails to offer unique or captivating gameplay, making it uninteresting to play.
And given its lack of distinguishing characteristics, it's not worth your time or money to invest in this game.
#3. Saban's Power Rangers: Lightspeed Rescue
Release Data: Mass Media/THQ, 2000
Genre: Action » General
Regardless of your age or gaming experience, this game is bad.
There's no real challenge or engaging gameplay to be found. The mechanics are mundane and predictable, the graphics and sound are of low quality, and the multiplayer mode is unexciting.
This game is not recommended for anyone seeking an enjoyable gaming experience.
#2. Carmageddon 64
Release Data: Software Creations/Titus Software, 1999
Genre: Simulation » Vehicle » Combat
This game is just not very fun to play.
The racing part doesn't work well and smashing into the same vehicles over and over again doesn't feel rewarding.
The two-player modes are bad, and most people wouldn't want to subject their friends to a game with such flawed mechanics.
Overall, it is not recommended at all.
#1. Superman: The New Superman Adventures
Release Data: Titus Software, 1999
Genre: Action Adventure » Linear
This game was a huge letdown.
It was poorly made and disappointing for fans of the comic books, movies, and TV shows featuring the iconic hero.
The controls are terrible, the graphics aren't smooth, and there are many bugs that messed up the game.
In short, it shows that having a popular character doesn't automatically make a good game.
---
While the N64 delivered countless unforgettable experiences, these titles serve as cautionary reminders of the industry's occasional missteps.
Let us remember them as important lessons in the ever-evolving world of gaming.