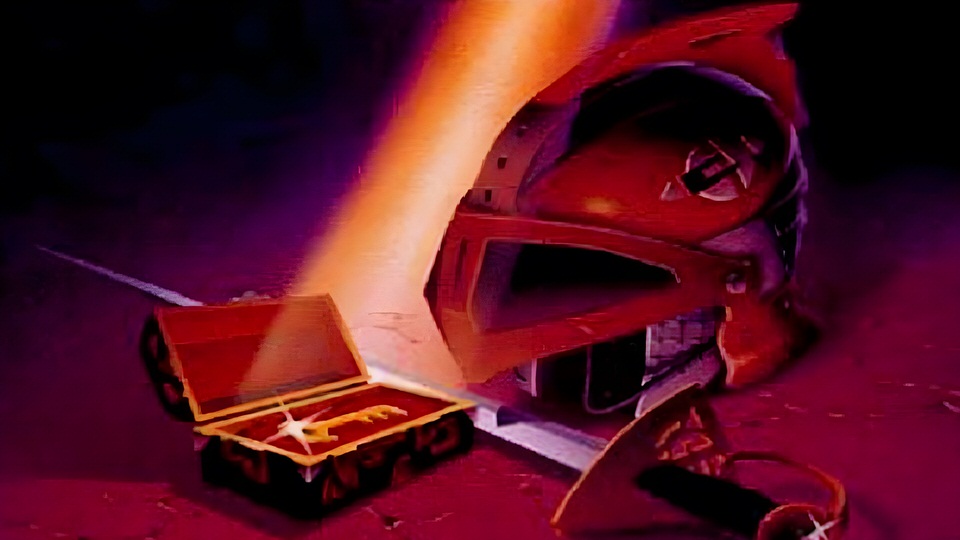 The Game Boy, a beloved handheld console that redefined portable gaming, brought joy to millions of players throughout its illustrious history.
However, not every game to grace its monochromatic screen was a gem. In the vast library of Game Boy titles, there were a few regrettable missteps that left players bewildered and disappointed.
From uninspired gameplay to abysmal graphics, these games showcased the darkest depths of the Game Boy's catalog.
Prepare to delve into the realm of gaming's most infamous blunders as we uncover the worst Game Boy games of all time.
#10. Final Fantasy Legend III
Release Data: SquareSoft, 1993
Genre: Role-Playing » Japanese-Style
With this title, you can't help but wish it had received some additional polishing to address a few lingering issues.
One particular area of concern lies in the design of the equipment screen, which unfortunately hampers the player's ability to differentiate between equipped items of the same class, making it a rather frustrating experience.
#9. Kirby's Pinball Land
Release Data: HAL Labs/Nintendo, 1993
Genre: Action » Pinball
Kirby's Pinball Land doesn't manage to assert itself as either a Kirby game or a pinball game, and because of that it feels more than a little aimless.
It's an experiment that didn't quite come together properly, and so it's a minor departure for an otherwise reliable Nintendo mascot.
#8. Golf
Release Data: Nintendo, 1990
Genre: Sports » Individual » Golf » Sim
While certainly basic, Golf doesn't have many overt flaws, but you also don't get much that will keep you coming back: with only two courses and no surprises along the way, the game starts to feel very repetitive very quickly.
If you love golf games, you probably have something better to play already.
#7. Dr. Mario
Release Data: Nintendo, 1990
Genre: Puzzle » Matching
Dr. Mario is a decent puzzle game for retro Game Boy enthusiasts, but probably isn't top of the must-have list for other gamers.
Why? Because there are plenty of creative, attractive and modern falling block puzzle games on the market, as well as a more fully-featured and contemporary entry in this series.
#6. Star Wars
Release Data: NMS Software/Capcom, 1992
Genre: Action » Platformer » 2D
While it's not the most disappointing action game you'll encounter on the Game Boy, it's safe to say that this particular title doesn't possess the same level of allure.
Overall, it's best to steer clear and not invest your time and resources.
#5. Kirby's Dream Land
Release Data: HAL Labs/Nintendo, 1992
Genre: Action » Platformer » 2D
Although the "bonus quest" in Kirby's Dream Land provided a brief moment of enjoyment, it wasn't quite enough to fully justify the overall experience.
This game, unfortunately, falls under the category of being exceptionally short, featuring only four stages of moderate length and a prolonged boss gauntlet.
#4. James Bond 007
Release Data: Saffire/Nintendo, 1998
Genre: Action Adventure » Linear
Regrettably, the game lacks significant replay value in the immediate sense.
It lacks the option to revisit individual levels, leaving players with two choices: either starting from their last saved point or commencing a fresh playthrough from the beginning.
This limitation restricts the ability to selectively engage with specific sections of the game, potentially diminishing the overall replayability factor.
#3. Double Dragon
Release Data: Technos, 1990
Genre: Action » Beat-'Em-Up » 2D
During its time, Double Dragon on the Game Boy was considered the top-notch beat 'em up for portable gaming.
Unfortunately, the game's slow pace and excessively challenging difficulty level detract from the potential enjoyment one would typically derive from playing a beat 'em up.
These aspects hinder the overall experience, making it difficult to fully appreciate the game's qualities.
#2. Castlevania: The Adventure
Release Data: Konami, 1989
Genre: Action » Platformer » 2D
This particular entry showcases some glaring design errors, including abysmal level design, subpar controls, and a severe lack of attack options.
These unfortunate factors combine to create a rather detestable software experience that fails to meet the standards expected from the series.
#1. The Final Fantasy Legend
Release Data: SquareSoft, 1990
Genre: Role-Playing » Japanese-Style
Similar to Final Fantasy II, The Final Fantasy Legend is not merely a subpar game; it is fundamentally flawed and broken.
While Square seemingly aimed to inject new life and innovation into the RPG genre, their attempts, unfortunately, fell short.
It is evident that their endeavors to introduce something fresh and captivating did not succeed as intended.
---
While the Game Boy delivered countless unforgettable experiences, these titles serve as cautionary reminders of the industry's occasional missteps.
Let us remember them as important lessons in the ever-evolving world of gaming.